As part of ASBSD's on-going effort to be your source for the latest information, commentary and training for K-12 education, we're posting our monthly publication, The Bulletin.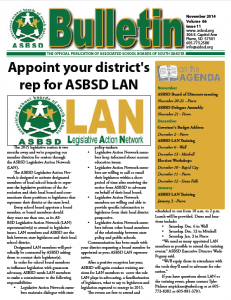 This month's Bulletin covers ASBSD's Legislative Action Network, previews ASBSD Delegate Assembly, announces the 2014 Election Workshop dates and much more.
Click here to view the online edition.