One-third of South Dakota school boards have earned an ALL Award in 2018-19 and many more are easily within reach of joining them.
Fifty school boards have earned a Gold Level award (500 points), Silver level plaque (350 points) or Bronze level honor (250 points) through ASBSD's board recognition program: ALL.
"With three months to go we've nearly reached the number of ALL award winners we had last year and there many boards very close to earning a plaque," ASBSD Executive Director Wade Pogany said.
"Those numbers exemplify the commitment of our school boards to enhancing their knowledge of school board work, which undoubtedly benefits the students, staff and patrons if their district."
The 2018-19 school year marks the third year of ALL, which stands for Act, Learn, Lead, with board members earning points through participation in ASBSD activities, training opportunities and demonstrating leadership at the local, state and national level throughout the fiscal year, and GAVEL Training and School Board U courses counting for a total of three years.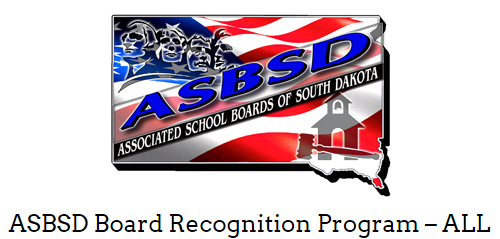 Eighteen boards have earned a Gold Level and the Silver level and Bronze level have 16 school boards each on the respective plateaus, with 15 additional school boards within 50 points and 14 more within 100 points of reaching the Bronze level.
2018-19 ALL Award Top Ten Point Earners through March
Deubrook Area – 1075
Lyman – 855
McLaughlin – 790
Howard – 785
Rapid City – 765
White River – 735
Montrose – 720
Eagle Butte – 715
Newell – 710
Hill City – 700
Last year, 56 school boards earned an award and in 2016-17, 48 boards reached one of the three levels.
For those boards looking to earn an award or leap to a new recognition level, there's still opportunities, most notably through a School Law Webinar.
Board members attending can earn 20 ALL points for their board by registering for a School Law Webinar and with two live events remaining and six recorded events available for registration, there are plenty of opportunities left to gain valuable information from the presenters, as well as ALL points.
Learn more about those webinars here.
In addition, boards can earn points this year by completing a face-to-face GAVEL workshop or an online School Board U course.
If you would like to know how many ALL points your board has earned thus far or what opportunities are available to earn ALL points, contact Tyler at tpickner@asbsd.org.