Associated School Board's Protective Trust invites school districts to apply for the Voya Unsung Heroes grant.
Voya Financial partners with ASBPT to provide our members life insurance and has provided nearly $5 million in awarded grants in the past two decades.

Review and complete the online application here.
Grants are given to K-12 educators utilizing new teaching methods and techniques that improve learning with educators submitting applications for the grant by describing projects they have initiated or would like to pursue in the areas of:
Innovative method;
Creativity;
Ability to positively influence the students.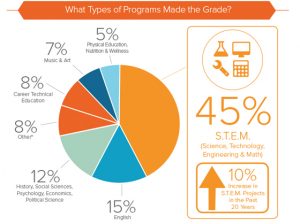 Each year, 100 finalists are selected to receive a $2,000 grant payable to both the winning teacher and their school with at least one grant awarded in each state, provided at least one qualified application was received. Grant winners are selected by Scholarship America, a national non-profit educational support and student aid service organization.
In addition to being selected a finalist, three teachers are selected for additional financial awards, including $25,000 for first place, $10,000 for second place and $5,000 for third place.
ASBPT encourages your district to apply for the Voya Unsung Heroes program. The deadline for applications to be submitted is April 30 and winners will be announced in the fall.