Lively discussion at ASBSD's Delegate Assembly helped lay out the legislative direction for the Association for the upcoming legislative session.
More than 70 school board members were in attendance at Delegate Assembly to vote on 36 resolutions and 12 standing positions, as well as set the Advocacy Priorities for ASBSD.
"Your attendance today demonstrates your commitment to, not only your school district's children, but children all across our state," ASBSD President Denise Lutkemeier told Delegates.
"It tells me you recognize the important role we play in advocating for public education."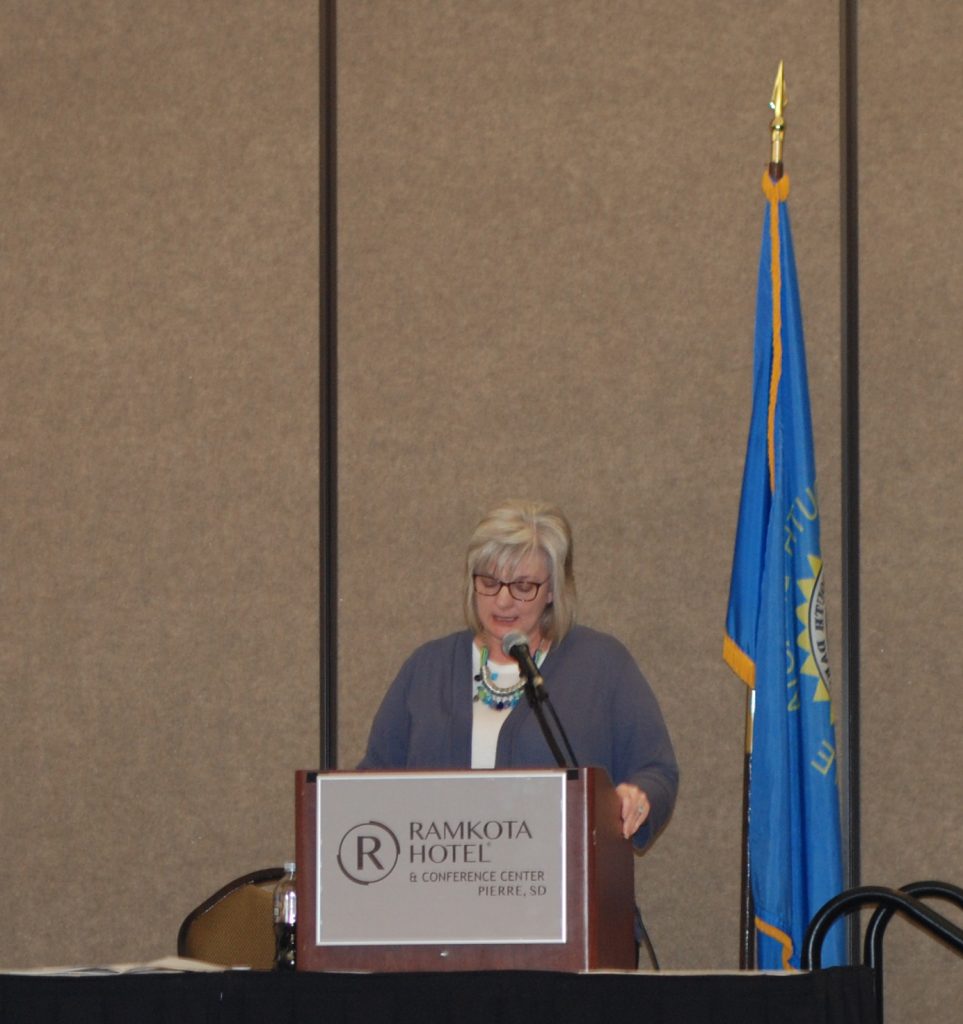 Those in attendance did indeed play a key role by approving the Association's Resolutions and Standing Positions, which help direct the legislative agenda of ASBSD.
Click on each link to review the approved Resolutions and Standing Positions.
Each of the six proposed amendments to ASBSD's Standing Positions were approved by Delegates and you can view a synopsis of those amendments here in the Standing Positions section or review all approved Standing Positions here.
While some debate was had, and a few amendments were made to, the Resolutions. Resolutions that saw amendments at Assembly, included (underlined portion denotes amendment):
A2. Compulsory School Attendance: ASBSD supports compulsory school attendance to age 18 or until a student graduates or earns their GED. ASBSD also understands to accomplish this goal cooperative funding and support for at-risk youth must be provided to the districts.
B8. Legal and Financial Protection for Compliance with State Law: within the rationale the following line was added – or the display of the national motto;
Alternative Instruction Oversight: the resolution was tabled by Delegates;
C4. Capital Outlay Adjustments: within the resolution and rationale, the word "repealing" was changed to "amending."
C7. State Aid Inflation Factor: within the rationale, "2018" was changed to "2012."
All other proposed changes to Resolutions, which you can read a synopsis of here, were approved by Delegates. You can review the entire package of ASBSD Resolutions here.
In addition, Delegates established the Advocacy of Priorities for ASBSD; they include:
C1. School Funding
C4. Capital Outlay Adjustments
B9. Behavioral and Mental Health Resources
"In order to continue to build off the funding increase from 2016, public schools must receive the state aid increase prescribed in state law of at least CPI-W or 3 percent, whichever is less," Lutkemeier said.
"Along with advocating for proper state aid, we must make our concerns about Capital Outlay funding and the need to protect school district valuations heard."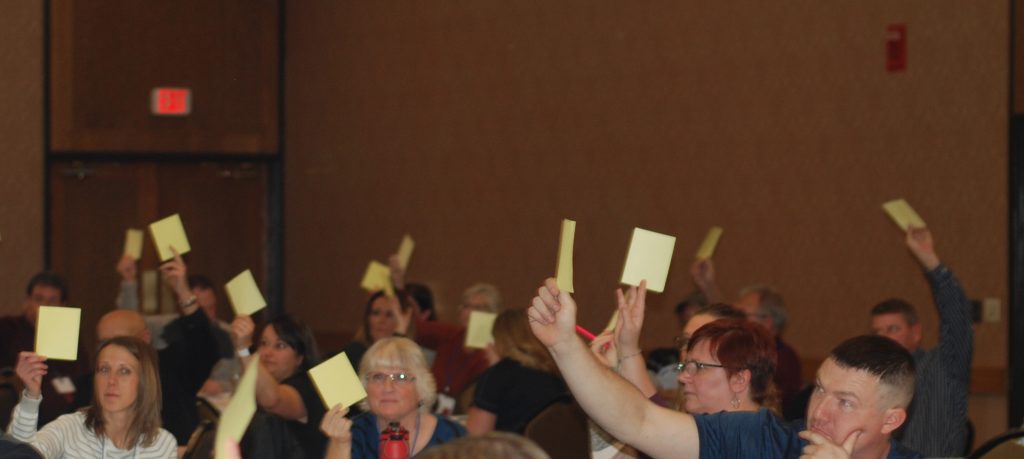 Finally, Lutkemeier urged Delegates, as well as all public school boards, to "get our local legislators in our schools, sit down with them, make your district's concerns, needs and struggles known and ask them some tough questions" and continue their advocacy efforts.
"Your Association of School Boards has been at the table with this administration and is in an excellent position to continue to advocate for public schools. But we need your help," Lutkemeier said.
"Working together as a team, with a grassroots effort, we can make that happen. Thank you for being here today and for being leaders in public education."