BoardDocs provide school boards and districts state-of-the-art services that save money, streamline operations and reduce time spent producing board packets and in 2017 has expanded their subscriber support offerings with a new Best Practices program.
Learn more about BoardDocs' "Best Practices" webinars in the latest edition of their board management newsletter, which also features information on improving board effectiveness, new associations signing up for BoardDocs and much more.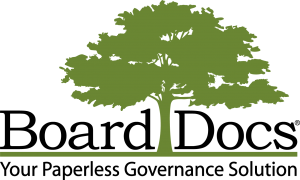 Read the latest edition of the newsletter here.
ASBSD proudly endorses BoardDocs paperless agenda solutions and for more information on the service contact Tyler at tpickner@asbsd.org or by phone 605-773-8382 or 605-881-3791.