Former Superintendent Jim Holbeck has joined the staff at ASBSD.
Holbeck, who most recently served as Superintendent in the Harrisburg School District and has decades of experience in public, K-12 education, has been named the ASBSD Board Development Director and Board Member Services Director. He succeeds Dr. Randy Royer who retired in August.
"I am very excited to start a new career and yet stay connected with K-12 education in the State of South Dakota," Holbeck said.
A veteran administrator and educator, Holbeck brings a wealth of experience to the Board Development Director position that will ensure the Association's programs continue to flourish.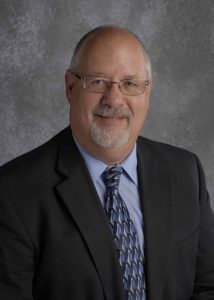 "With Jim joining the ASBSD team our Board Development programs will continue to thrive," ASBSD Executive Director Wade Pogany said. "He brings and extraordinary amount of knowledge and experience to the position and we're thrilled to have him on board."
Holbeck echoed Pogany's sentiment.
"I am grateful for the opportunity that ASBSD has given me to travel the state and hopefully help some schools with their needs of training or in some cases working through some challenge they may be facing," Holbeck said.
If your school board or district is interested in completing board training or has questions about available services from ASBSD, contact Holbeck at jholbeck@asbsd.org or at 605-941-1570.