Sanford Underground Research Facility (SURF) is accepting applications for the Davis-Bahcall Scholars Program.
The program is a once-in-a-lifetime, all-expense-paid opportunity that connects science-curious students with peers and mentors as they explore the modern world of STEM research in the summer of 2022.
The Davis-Bahcall Scholars Program is open to South Dakota high school seniors and first-year undergraduates and the deadline to apply is Friday, January 21, 2022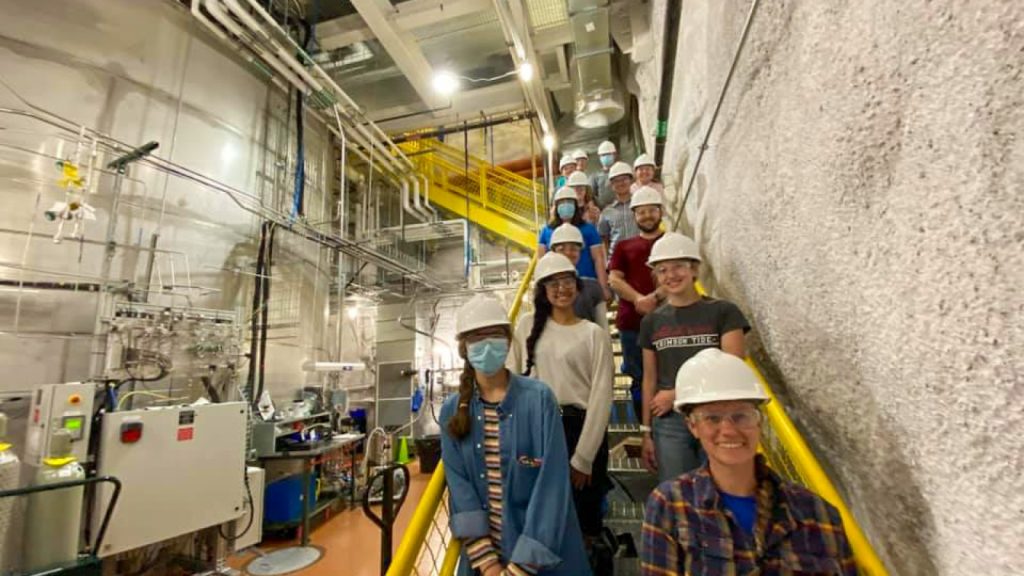 The 2022 program will run from June 18 to July 10 and scholars will spend three weeks exploring leading national and international laboratories and universities in the Black Hills, across the Midwest and in Chicago, Illinois.
One student who participated in the 2021 program wrote: "The Davis-Bahcall Program offered an unparalleled glimpse into the scientific research community and industry. Without the opportunity to peer beyond what an undergraduate degree can truly do, it is extremely difficult for students to have enough information to feel confident in pursuing a career."
For more information about the program and application guidelines, visit the Davis-Bahcall Scholars webpage here.