ASBSD happily welcomed Holly Nagel to the team in October.
Nagel joined ASBSD as the Chief Financial Officer and Protective Trust Services Director on October 15, replacing Matt Flett, who joined the South Dakota Department of Education.
"I am very excited to join the ASBSD organization," Nagel said.
"My experience with ASBSD as a business manager has been very positive and I look forward to continuing to offer districts the same high-level of service."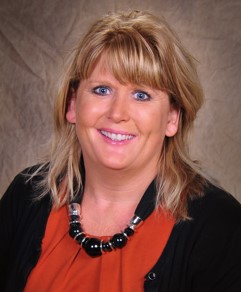 Prior to joining ASBSD, Nagel served as business manager of the Chamberlain School District for six years. She also is serving as the Vice President of the South Dakota Association of School Business Officials.
"We're thrilled to have an individual of Holly's character, knowledge and work ethic on the team at ASBSD," Executive Director Wade Pogany said.
"She brings a great passion for public education and experience in school finance to the position."
With questions on school finance, the Protective Trust or other financial services, Nagel can be reached at hnagel@asbsd.org or at 605-773-2515.