Nineteen South Dakota school districts have streamlined their school board policy process with help from ASBSD.
By signing up for ASBSD's Online Policy Services, Alcester-Hudson, Bennett County, Centerville, De Smet, Deuel, Dupree, Edmunds Central, Elkton, Haakon, Howard, Iroquois, Kimball, Lemmon, Leola, McIntosh, Miller, Redfield, Sisseton and Tripp-Delmont., are streamlining their policy books.
"The school board and administration wanted to revise existing policy to reflect current issues and legislation," Deuel Superintendent Chad Schiernbeck said.
"Having the capability to edit policy online, in real time, will only expedite the process and make it seamless."
Districts on board with the Online Policy Service have the opportunity to edit current and add new policies in real time and can review those policies at any time through their district's policy page.
Download the ASBSD Online Policy Services brochure here.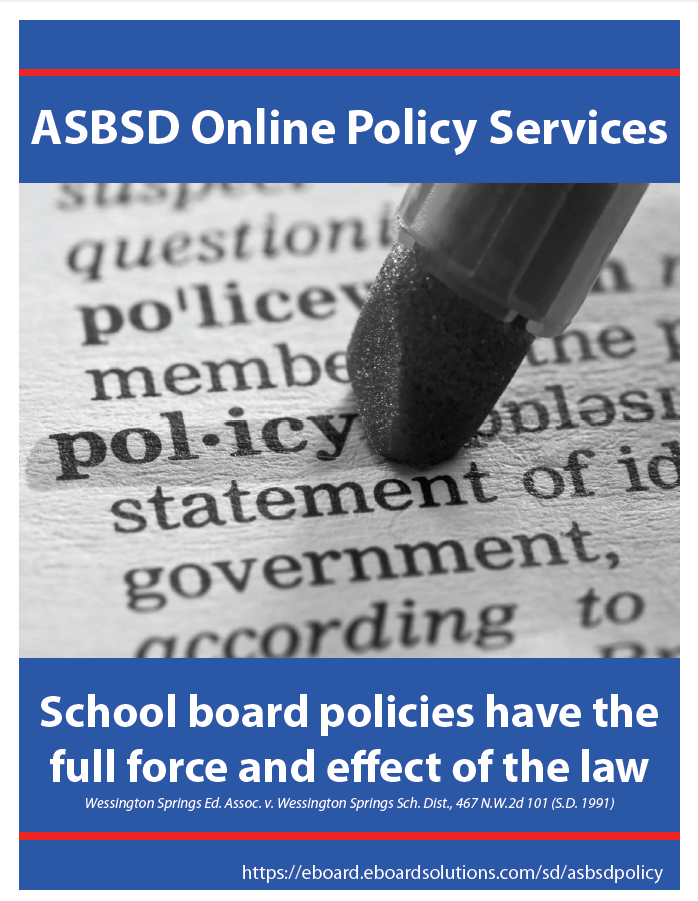 "The ASBSD Policy Service process allowed our school board to thoroughly review our policies in a streamlined and consistent manner," Bennett County Superintendent Stacy Halverson said.
To begin using ASBSD's Online Policy Service, there is a one-time set up fee of $1,000 and annual hosting fee which is based on your district's enrollment:
Less Than 250 — $300
251 to 500 — $600
501 to 750 — $900
751 to 1,000 — $1,200
1,001 to 1,750 — $1,500
1,751 to 2,500 — $1,800
2,501 to 5,000 — $2,400
5,001 to 7,500 — $3,000
7,501 to 25,000 — $3,600
Over 25,000 — $4,300
New members receive ten hours of in-depth analysis and review of their current and future policies upon signing up.
In addition to instant access and editing capabilities, ASBSD's Online Policy Service provides members the opportunity to search the policies of their fellow districts utilizing the online policy service.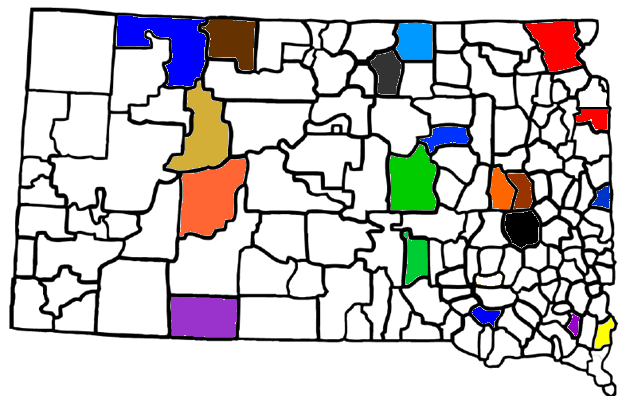 "The school board and administration felt this was the best way to thoroughly review and make current the school's policies," Redfield Superintendent Shad Storley said.
If you would like additional information on how ASBSD's Online Policy Services can streamline your district's school board policy process contact Director of Policy and Legal Services Gerry Kaufman at gkaufman@asbsd.org or 605-773-2513.