The opioid antagonist administration training video is now available.
The South Dakota Department of Health recently completed the Naloxone in High Schools Project, but if you were unable to attend, you can still complete the training by watching the webinar video.
Click here to review the Naloxone in High Schools training video. (Please note: the video link begins at approximately the 25 minute mark and will need to be taken back to the beginning.)
The S.D. DOH in collaboration with ASBSD and SASD developed a process for school officials to obtain training and secure possession of Naloxone for South Dakota High School use, which was initiated during this year's legislative session through Senate Bill 84.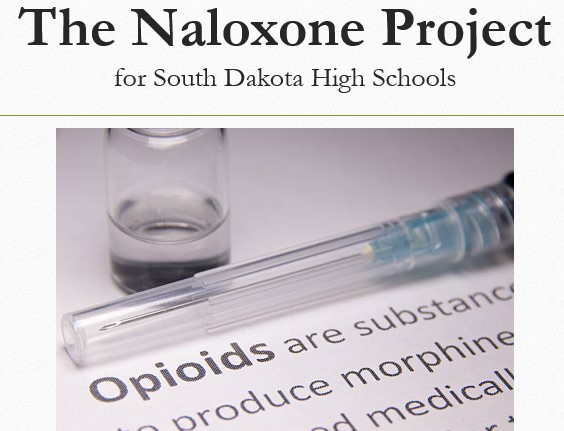 The process for High Schools to receive opioid training and obtain Naloxone includes:
Electing to participate, Senate Bill 84 is permissive legislation;
Participating in a Department of Health live or recorded training, or equivalent;
Review and consider the enclosed ASBSD sample policy JHCDD-ADMINISTRATION OF OPIOID ANTAGONISTS. This is not a DOH requirement; questions regarding this policy should be referred to the ASBSD;
Signing the enclosed ADAPT Pharmaceutical order form for two free doses of Naloxone;
Signing the Department of Health's Attestation of Training form. The DOH form must be returned to the following email address: Naloxone@state.sd.us;
The Department will confirm training and forward the signed ADAPT order form to ADAPT. ADAPT will then ship up to two free doses of Naloxone to the participating school;
SD High Schools requesting more than the two free doses from ADAPT should contract the DOH. Each request for additional Naloxone will be taken on a case by case basis and as supplies last.
In addition, the following documents can be downloaded to assist districts with the implantation of the Naloxone Project in their high schools
Questions about the program, documents, requirements and training can be directed to ASBSD Executive Director Wade Pogany at wpogany@asbsd.org or SASD Executive Director Rob Monson at rob.monson@sasd.org.