Policies of a school district, especially those negotiated with bargaining representatives for the protection of teachers, have the full force and effect of law, and legally bind the school district. Wessington Springs Ed. Assoc. v. Wessington springs Sch. Dist., 467 N.W. 2d 101 (S.D. 1991).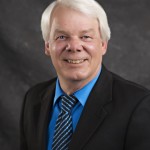 By Gerry Kaufman
The ASBSD Policy Review Committee recently finalized work on a number of policies which deal with school board member education, school board member compensation, education of homeless children and education of children in foster care.
Those amended and new policies include:
BHAA: Board Member Education

Amended sample policy BHAA incorporates policies BHA (New Board Member Orientation) and BHB (Board Member Development Opportunities) into (Board Member Education) as all three policies dealt with school board member training;
Policies BHA and BHB were removed from the ASBSD sample policy listing;
"The amended policy outlines training responsibilities for current and new board members and addresses reimbursement for travel and other expenses related to training," ASBSD Director of Policy & Legal Services Gerry Kaufman said.

BHD: Board Member Compensation and Expenses

Sample policy BHD was amended to state that the Board per diem is determined by the School Board at the annual reorganization meeting.

JECG: Education of Students in Foster Care (New Policy)

Sample policy JECG: Education of Students in Foster Care is a new policy which establishes procedures for the enrollment and transportation of children that are in foster care;
"This policy also sets forth a dispute resolution process should there be a dispute between the District and the student's caregiver/education decision-maker or the District and the Division of Child Protection Services," Kaufman said.

JFB:  Education of Homeless Children

"Sample policy JFB has been modified to include the definition of homeless children and the appointment of a liaison for these children by the Board," Kaufman said.
A section was also added to outline the dispute resolution process should there be a dispute between the parents, guardians or an unaccompanied child and the District related to the eligibility, enrollment, or educational placement of the homeless child.  A new Regulation, JFB-R(1), was created to outline the Dispute Process;
Two Exhibits were drafted for appeals, first an appeal to the Superintendent, JFB-E(1), and the second an appeal to the School Board, JFB-E(2).
For questions related to the policies, contact Kaufman at gkaufman@asbsd.org or at 605-773-2513.
To access the ASBSD Policy Services website, school board members and administrators must login at http://policy.asbsd.org. Your district's login and password information has been previously provided to your district's administration.
If you are not able to access the ASBSD Policy Services website, please contact your district's administration or ASBSD Policy Services Associate Kay Thompson-Tieszen at kay@asbsd.org.