Policies of a school district, especially those negotiated with bargaining representatives for the protection of teachers, have the full force and effect of law, and legally bind the school district.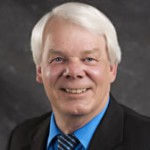 By Gerry Kaufman, ASBSD Director of Policy & Legal Services
ASBSD has amended two sample policies:  Nondiscrimination in Federal Programs and Sexual Harassment.
Both sample policies and the exhibits (forms), in addition to clearly stating it is the policy of the school district to not permit discrimination or sexual harassment, include a detailed procedure for dealing with and addressing discrimination complaints and sexual harassment complaints.
ASBSD's new sample Nondiscrimination in Federal Programs policy – NEPN Codes: AC – and exhibits – NEPN Codes: AC-E1, AC-E2 and EC-E3 – replaces current sample policy:
ASBSD's new sample policy Sexual Harassment – NEPN Codes: ACAA – and exhibits – NEPN Codes: ACAA-E1, ACAA-E2 and ACAA-3 – replaces current sample policy:
School board members and school administrators from ASBSD member districts may access these two new ASBSD sample policies and the accompanying exhibits by going to the ASBSD Online Policy Reference Manual at http://policy.asbsd.org.
A login and password are necessary to access the Online Policy Manual. If you do not have login information, click here to sign up. The service is free for ASBSD members.
If you have forgotten your password, please enter your email address in the login box and click the "Forgot Password" button. A new password will be generated and sent to you.
Please contact Policy Services Associate Kay Thompson-Tieszen at kay@asbsd.org or at 605-773-5204 if you have questions about logging into the Online Policy Manual.