Policies of a school district have the full force and effect of law and legally bind the school district.  Wessington Springs Ed. Assoc. v. Wessington springs Sch. Dist., 467 N.W. 2d 101 (S.D. 1991).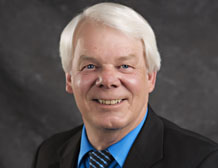 By Gerry Kaufman, ASBSD Director of Policy & Legal Services
The ASBSD Policy Services staff and policy committee finalized the sample policy JGB: Restraint and Seclusion Policy, and sample forms.
The policy comes as a result of the legislature's passage of Senate Bill 46, which requires school districts to adopt a policy limiting the use of restraint and seclusion, during the 2018 legislative session and subsequently signed into law by Gov. Dennis Daugaard. The new state law becomes effective on July 1, 2018.
The new law requires the policy to include a procedure for notifying the parent or guardian of the student, unless the student is emancipated, of an incident requiring the use of restraint or seclusion, a prohibition on the use of prone restraint except when the use is necessary and reasonable in manner and moderate in degree; and a prohibition on the use of involuntary confinement of a student locked alone in a room, unless there is a clear and present danger.
ASBSD's sample policy addresses the requirements of the new law, and also includes definitions, rules as to when and how physical restraint and seclusion can be used, reporting and de-briefing requirements, staff training requirements and a complaint procedure.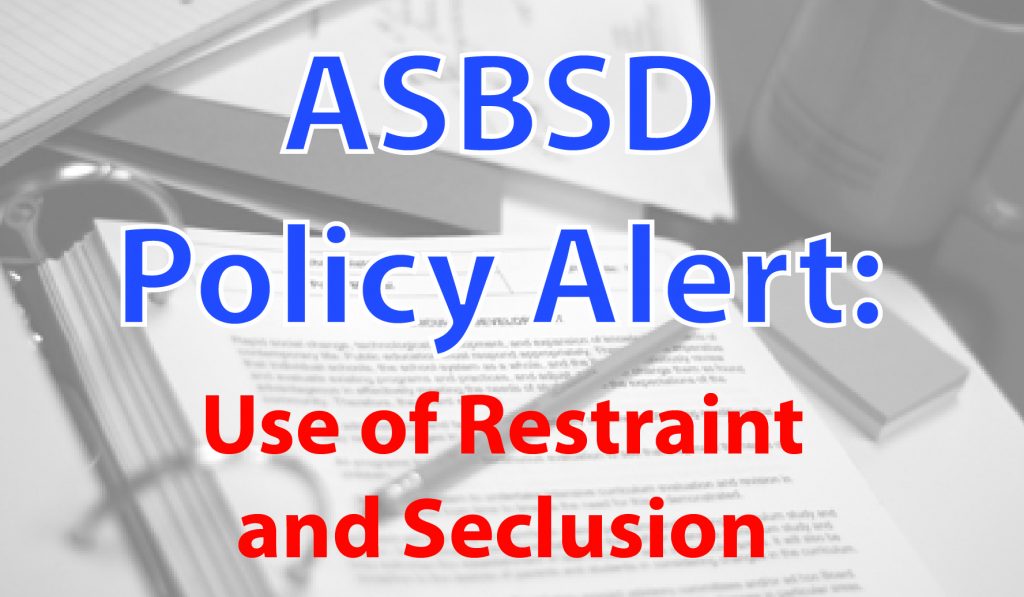 The sample policy includes two exhibits, JGB-E(1), Incident Report Form, and JGB-E(2), Debriefing Form.
"By making the sample policy available this month, it was ASBSD's goal to provide a sample Restraint and Seclusion policy to school boards in order for them to have at least two regular school board meetings at which time they can adopt a policy consistent with the new state law," Kaufman said.
For questions related to the sample policy, contact Kaufman at gkaufman@asbsd.org or at 605-773-2513.
To access the new sample policy and accompanying forms, school board members and administrators must login to the ASBSD Policy Services Website at http://policy.asbsd.org. Your district's login and password information has been previously provided to your district's administration.
If you are not able to access the online policy manual, please contact your district's administration or ASBSD Policy Services Associate Kay Thompson-Tieszen at kay@asbsd.org.