ASBSD and Sparq Data solutions have launched a paperless board meeting service for Association members known as: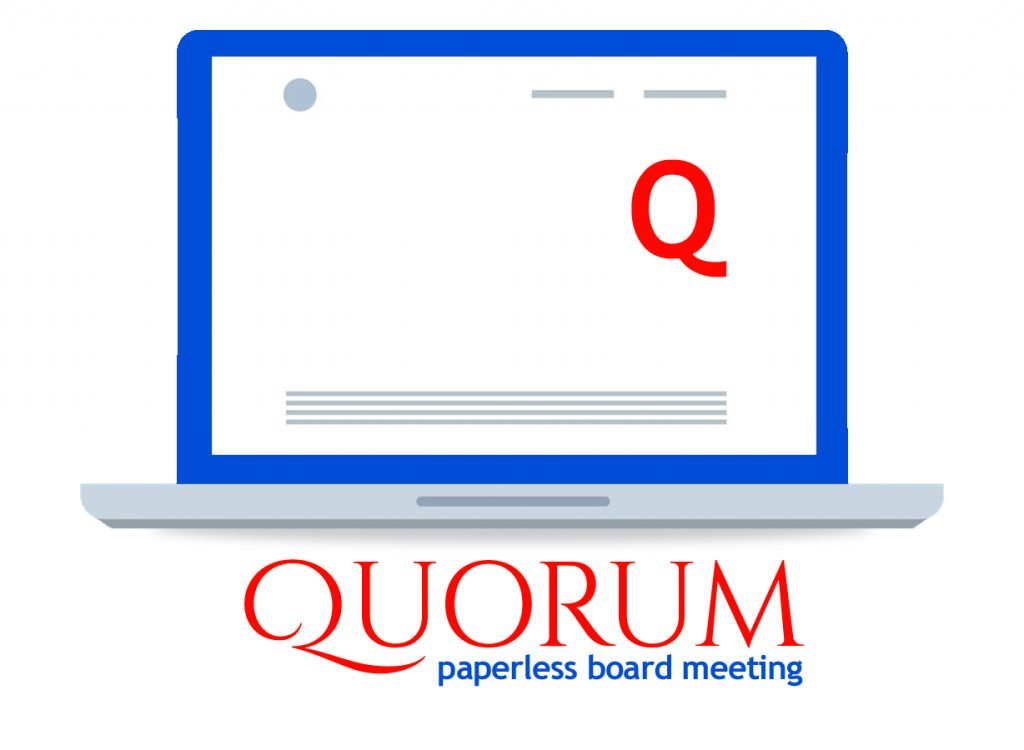 Quorum offers school boards and administrative teams:
Ability to create new meeting agendas or from existing templates;
Access anytime to agendas, documents, files and policies;
Capability to download, store and print board packets and other information;
Connecting district goals to specific board meeting agendas;
Full control over who can view and update files in the system;
Instant notification when meeting updates or agendas are available;
Link up of district's Quorum site directly to your public website;
Online calendar management;
Searchability of current and archived information;
Upload and manage documents, including your school board's handbook and policies.
What Quorum Users are Saying:
Wagner Community School District was the first Quorum subscriber and Business Manager Lory DuFrain called the transition to the program "seamless."
"The Wagner Community School District administrative team and school board are very impressed with (Quorum)," DuFrain said, adding that the Sparq Data team "has been right there to answer any and all questions."
"It is a very user friendly program for all to grasp. Thank you ASBSD and Sparqdata for this opportunity."
Wolsey-Wessington School District is also a Quorum subscriber and Business Manager Amy Langbehn noted the district's board members prefer the one-stop-shop the service provides them.
"The board likes that we went back to paperless (meetings) and just have one place where everything is stored at and easy to find," Langbehn
Sign-up and Subscription Information:
Districts subscribing to Quorum will receive on-site training prior to its launch;
A one-time set up fee of $500; and
An annual fee of $2,000 for the service.
Inquiries About the Service:
Contact ASBSD Director of Communications Tyler Pickner at tpickner@asbsd.org or at 605-773-8382.