Help yourself better understand your role as a school board member or as a school board president or both at any of the upcoming ASBSD workshops.
ASBSD Leadership Development Director Dr. Randall Royer will host Board Member Roles and Responsibilities Workshops AND School Board President Workshops at multiple locations across South Dakota in July and August.
Board members earn 40 ALL points for their board by attending any workshop.
New and veteran school board members looking to learn more about school board governance, education law, policy making, board-superintendent relationships, the difference between governance and management, and board meeting procedures and protocols should register for one of the upcoming Board Member Roles and Responsibilities Workshop.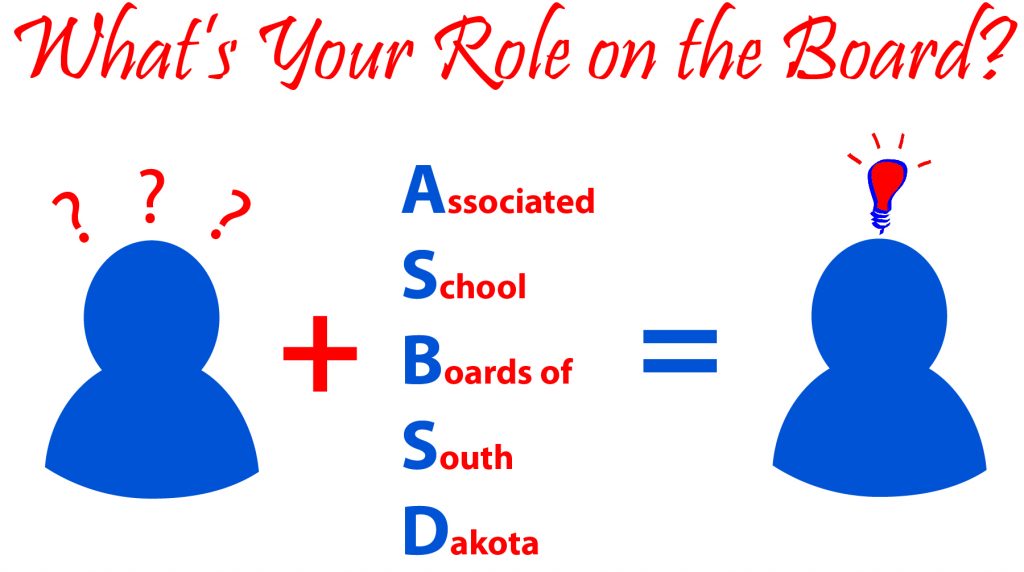 Dates, times and locations of the workshops include:
School board presidents, as well as vice presidents, will better understand their role and responsibility in planning and facilitating regular and special school board meetings by attending a School Board President Workshop. Learn how to control "Public to Be Heard" or "Open Forum" sections of meetings, handle 'rogue' Board members and complaints from parents or patrons.

Dates, times and locations of the workshops include:
The cost of each workshop is $75 per registrant. Meals will be provided at the Rapid City and Aberdeen workshops, but NOT at the Sioux Falls workshops.
Contact your district's business manager today and get registered!
If you have questions about the workshops, contact Royer at 605-773-2504 or rroyer@asbsd.org.