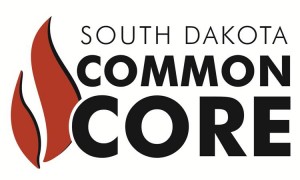 ASBSD supports common core academic standards, complete with sufficient financial resources and professional development for school staff, to facilitate implementation of the standards.
Common core standards establish important benchmarks to help students succeed in a global economy and a technologically advanced society. The new standards were created in 2009 in a joint effort of the National Governor's Association and the Council of Chief State School Officers to increase rigor and academic expectations for students in Language Arts and Math and thus a stronger U.S workforce.
Common Core standards are recognized as South Dakota state standards in Language Arts and Math; however implementation of the standards (how to teach them) is still a matter of local decisions. Common standards may save the state money on assessments and other fixed costs associated with our modern system of standards-based education. Most importantly, the establishment of common math and language arts standards across the nation would mean all teachers are attempting to move students toward the same goal – a fact that will likely contribute to greater innovation in best practices and increased collaboration.
Have questions about Common Core? Here's a Frequently Asked Questions sheet.
Presenting on Common Core at your local district? Here's a presentation from the Department of Education.
Want to read the standards? Here are links to the English Language Arts and Math standards.
For more information on Common Core, visit the South Dakota Common Core website.