Come to the 2014 ASBSD-SASD Convention and "Stand Up 4 Education" with your fellow school board members and administrators.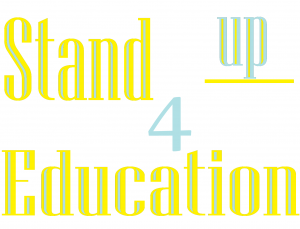 This year's Convention, scheduled to take place on Thursday and Friday, August 7-8 at the Sioux Falls Convention Center, will feature a panel discussion with four S.D. legislators on the future of education in South Dakota and a keynote speech from NSBA Executive Director Thomas J. Gentzel.
Representatives Dan Dryden and Scott Munsterman and Senators Tim Rave and Billie Sutton will answer questions on the important issues facing K-12 education.
We are asking SASD and ASBSD members to submit questions that we can ask the panel. Please email your questions to Tyler Pickner at tpickner@asbsd.org or to SASD Executive Director Rob Monson at rob.monson@sasd.org.
Download the tentative Convention schedule here.

U.S. Senator Tim Johnson will also be at Convention on Thursday for a Meet and Greet session beginning at 2 p.m. in rooms 8, 9 and 10.
Convention will also include a variety of breakout sessions covering a wide array of K-12 education topics, an exhibit hall filled with vendors offering valuable products and services and plenty of professional networking opportunities.
Download the breakout session descriptions here

ASBSD and SASD are once again offering a great deal for any member district registering 3 school board members they receive FREE registration for one administrator.
Registration for the premier learning event for school board members and administrators, is $225 for association members and $450 for non-members. Any attendance cancellation received after July 18 carries a $50 fee.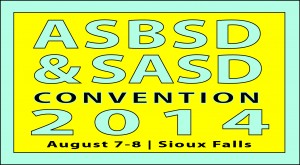 To make registering for the ASBSD and SASD Joint Convention easier, we're asking business managers complete registration for administrators and board members planning to attend.
If you have specific dietary requirements, please contact Katie at Katie@asbsd.org with those requests.
Contact your district's business manager and tell them you'd like to attend this year's Convention!