ASBSD First Vice President Eric Stroeder has been appointed by Gov. Dennis Daugaard to the Blue Ribbon Task Force.
Stroeder, along with 12 other recently appointed individuals (click here  for the full list) will join the current group of legislators and state officials in holding public input meetings throughout the summer, beginning on July 7.
"I am excited to be asked to be part of the process to improve education in our state," Stroeder said. "I know how monumental a task it is."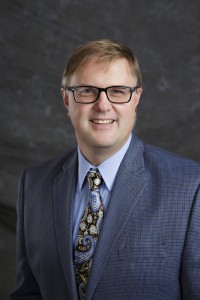 The goals of the Task Force include ensuring a quality system of schools that focuses on student success, a workforce of great teachers and an efficient, equitable education funding system that focuses on these goals. The group will also look for new funding possibilities.
"We're pleased to see a school board member's perspective will be represented on the Blue Ribbon Task Force, and especially pleased that Eric will represent ASBSD," Executive Director Wade Pogany said.
"Our Association and Board of Directors have had conversations about the charge the Blue Ribbon Task Force is undertaking and Eric will represent our views well."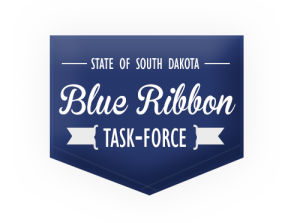 Stroeder, the Mobridge School Board Vice President, will be joined by one other school board member on the Task Force: Dave Davis of the Rapid City Area School District Board of Education.
The full task force will make recommendations to Gov. Daugaard and to the 2016 State Legislature.
Stroeder, who previously served on the Governor's office task force that reviewed Capital Outlay and noted he'll build on that experience, said he has high expectations for the task force, but the knows the process will present a challenge.
"Many have said we have had numerous tasks forces over the years with no results, but that is not a reason to give up the fight," Stroeder said. "We move forward and try to learn from the past to make our school better."
"I believe it is the best opportunity we have had to reshape our education system in a long time. We owe it to our kids to keep trying."
Initial input meetings for the Task Force continue next week in Watertown and Aberdeen and ASBSD will provide updates future meetings on the ASBSD Blog and Twitter feed.