Since August ASBSD has presented 29 schools boards with their board recognition plaques.
A total of 48 school boards will receive a plaque for earning points as part of ASBSD's Board Recognition Program – ALL: Act, Learn, Lead.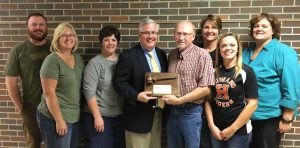 Howard School Board – Gold Level
School boards earned points throughout the fiscal year (July 1-June 30) by participating in ASBSD activities, training opportunities and demonstrating leadership at the local, state and national level and are credited for GAVEL Training (face-to-face or School Board U) for a total of three years (2015-16, 2016-17 and 2017-18). Boards can earn Gold, Silver and Bronze awards for their point totals.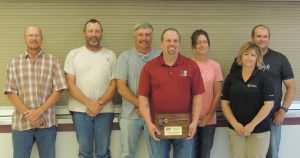 Newell School Board – Gold Level
For additional information about the program, click here to visit the ALL webpage.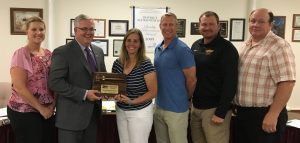 Lead-Deadwood School Board – Gold Level
"The ALL award winning school boards committed their time and effort to enhancing their knowledge of board work, which will benefit their students, staff and community," ASBSD Executive Director Wade Pogany said.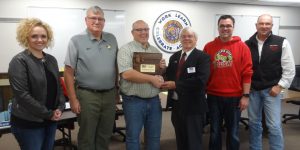 Hot Springs School Board – Gold Level
"Their leadership to achieve excellence for South Dakota public education is commendable and we were very happy to be able to present them their award."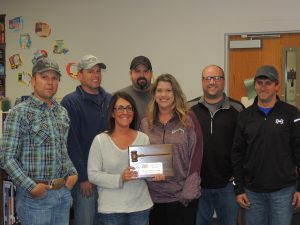 Platte-Geddes School Board – Gold Level
Check out pictures of the school boards who have received their ALL Plaques on our Facebook page.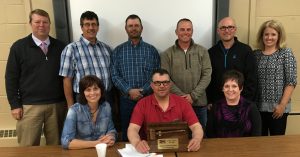 Haakon School Board – Gold Level
A little more than a 1/3 of ALL award recipients are still set to receive their plaque this fall and as things are progressing so far in 2017-18, the number of boards receiving ALL awards for their work this school year could eclipse ALL's first year mark (48).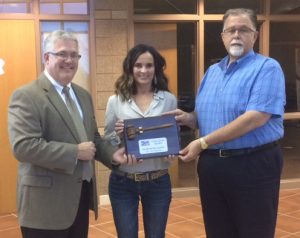 Sioux Falls School Board – Gold Level
Thirty-five school boards have already earned a Gold, Silver or Bronze award level – seven at Gold, eight earning Silver and 20 bringing in Bronze – with 22 additional school boards within 100 points of the 250 point threshold needed to reach the Bronze level.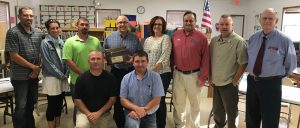 Bon Homme School Board – Gold Level
"The ALL program is again proving the great participation and commitment South Dakota's school boards have to enhancing their already strong knowledge base of board work," Pogany said.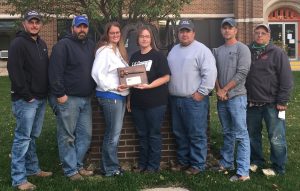 Rutland School Board – Gold Level
More than halfway through ASBSD's fall schedule, we've tallied up the "ALL Scoreboard" which shows the ten most active school boards thus far:
Howard School Board – 995 points
Lyman School Board – 885 points
Todd County School Board – 795 points
Ipswich School Board – 605 points
Rapid City School Board – 555 points
Newell School Board – 545 points
Bon Homme School Board – 510 points
Lead-Deadwood School Board – 475 points
(Tie) Colome Consolidated and Kimball School Boards – 455 points
If you would like to know how many ALL points your board has earned thus far, contact Tyler at tpickner@asbsd.org.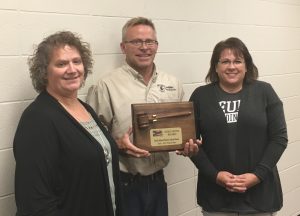 Deuel School Board – Gold Level
Nearly 90 percent of school boards have earned ALL points with plenty events – Region Meetings, Delegate Assembly and more in 2018 – and other opportunities – LAN Appointment, GAVEL trainings, Good News Bulletin submissions and more – to earn ALL points in 2017-18.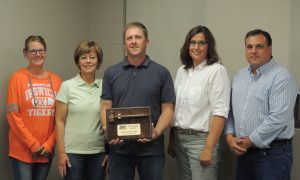 Ipswich School Board – Gold Level
"There are many opportunities for boards to continue to enhance their knowledge and pick up points to earn an ALL plaque," Pogany said. "We're thrilled to see this much participation."