ASBSD has a new President of the Board of Directors after the gavel was passed at the August meeting.
Madison Central School Board President Tom Farrell completed his year-long term as ASBSD President by passing the gavel to Wilmot School Board President Denise Lutkemeier.
"This has been a wonderful experience and wonderful opportunity," Farrell said of his time as President.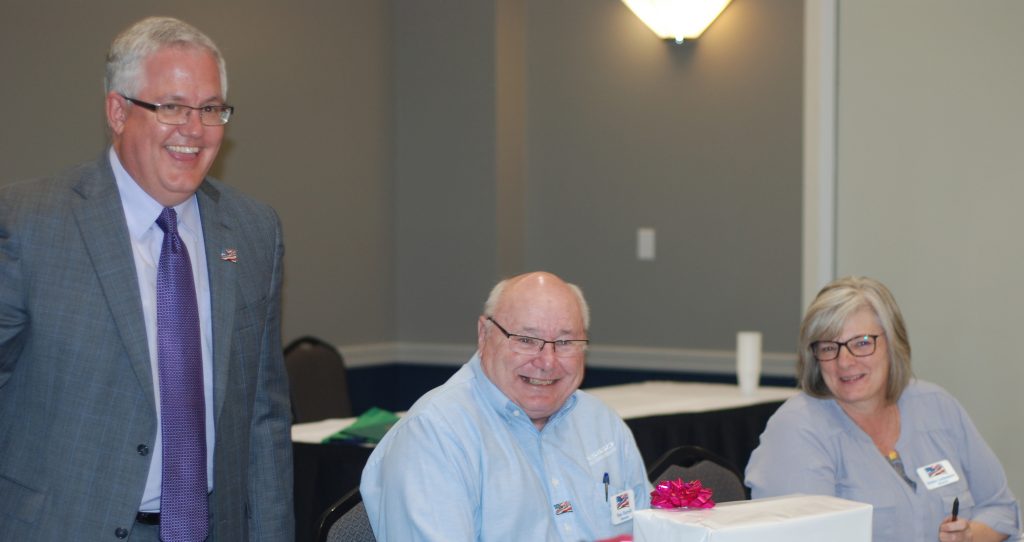 Farrell has represented the Association's Southeast Region, 700-1,399 enrollment category since 2014 and will continue to be a member of the Association's Executive Committee as Past President.
"Tom led ASBSD superbly during his time as President," ASBSD Executive Director Wade Pogany said. "We're grateful for his commitment to ASBSD and school board members, and most importantly to public education in South Dakota."
Lutkemeier takes charge of the 18-member Board of Directors on which she has represented the Northeast Region's 265 and Under enrollment category since 2008 and has served has served for more than 20 years on her local board.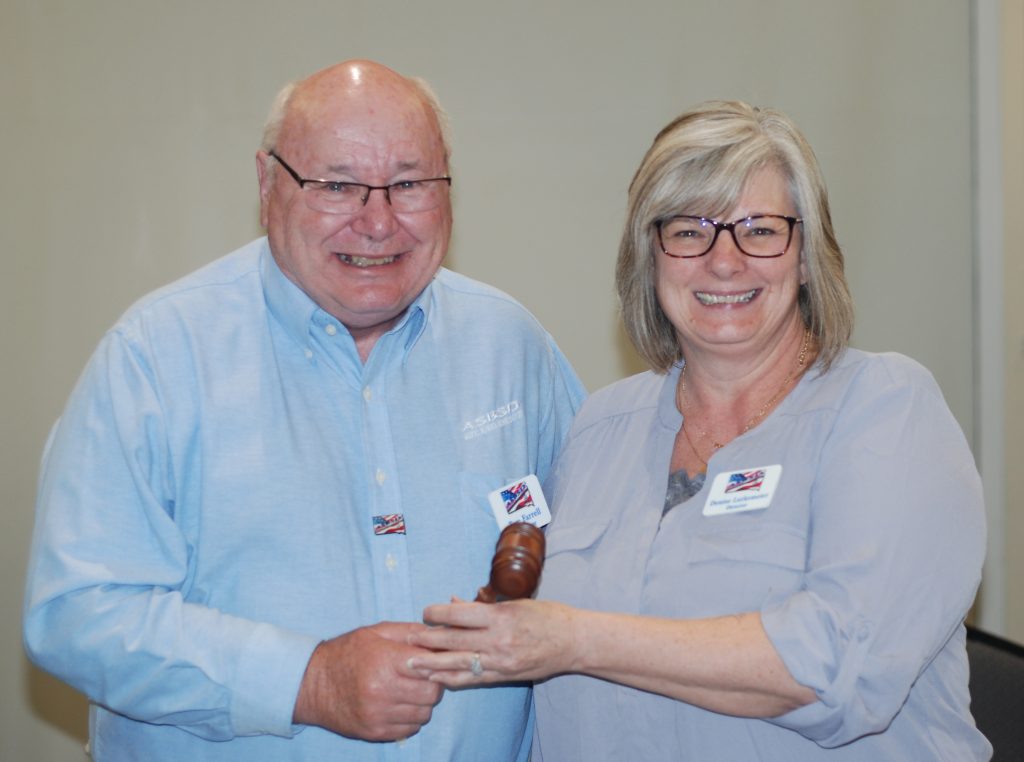 This term marks Lutkemeier's second as President of ASBSD, having previously served in the role from 2014 to 2015. Lutkemeier received the 2018 ASBSD Outstanding School Board Member of the Year award.
In her tenure on the ASBSD Board of Directors she has also filled national roles as part of the National School Board Association's Policy and Resolutions committee and on the NSBA Western Region's Nominating Committee.
"Denise is an exceptional person, leader and school board member," ASBSD Executive Director Wade Pogany said. "She led the Association impeccably in her previous term as President and we're excited to have her back at the helm."
"ASBSD will continue to thrive with Denise as President and we're looking forward to the upcoming year."