Associated School Boards Protective Trust's partnership with the SilverStone Group provides South Dakota School District Benefits Fund members a FREE GASB 45 Valuation.
Contact Michael Vech with SilverStone via email at mvech@ssgi.com or by phone at 402-964-5722 to set up your free GASB 45 valuation (Note: please let ASBPT Director Matt Flett know if you schedule the valuation).
For additional information about the valuation, click here.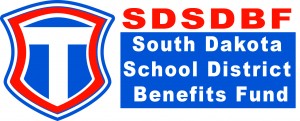 Also of note, SDSDBF pays the PCORI Fee and Transitional Reinsurance Fee in aggregate for the health fund so individual districts do not need to remit payment or do the reporting.
SDSDBF can remit payment based on global aggregate enrollment on behalf of school districts, which have to file IRS Form 720 for the PCORI Fee and register with the CMS and pay.gov to report and make payments for Transitional Reinsurance Fee (TRF), for convenience.
With it being a lengthy procedure, SDSDBF will handle the process for you.
Additional information on what these fees are for can be found at:
PCORI Fee – http://www.irs.gov/uac/Newsroom/Patient-Centered-Outcomes-Research-Institute-Fee
Transitional Reinsurance Fee – https://www.cms.gov/CCIIO/Programs-and-Initiatives/Premium-Stabilization-Programs/The-Transitional-Reinsurance-Program/Reinsurance-Contributions.html