Revenue collections in South Dakota so far in Fiscal Year 2023 exceeded expectations by nine figures.
Through November of FY23, the state's revenue collections surpassed the figure adopted by the legislature by $135,260,272.
Revenue figures for FY23 were adopted by the legislature earlier this year during the 2022 legislative session and since the start of this fiscal year the revenue collection for each month has been higher than what was forecasted, with November's actual collection being nearly $60 million more.
Also, of note through the first five months of FY23 is the actual revenue collections total of $1.075 billion is more than halfway to the legislature's adopted revenue collection total for FY23 of $2.067 billion.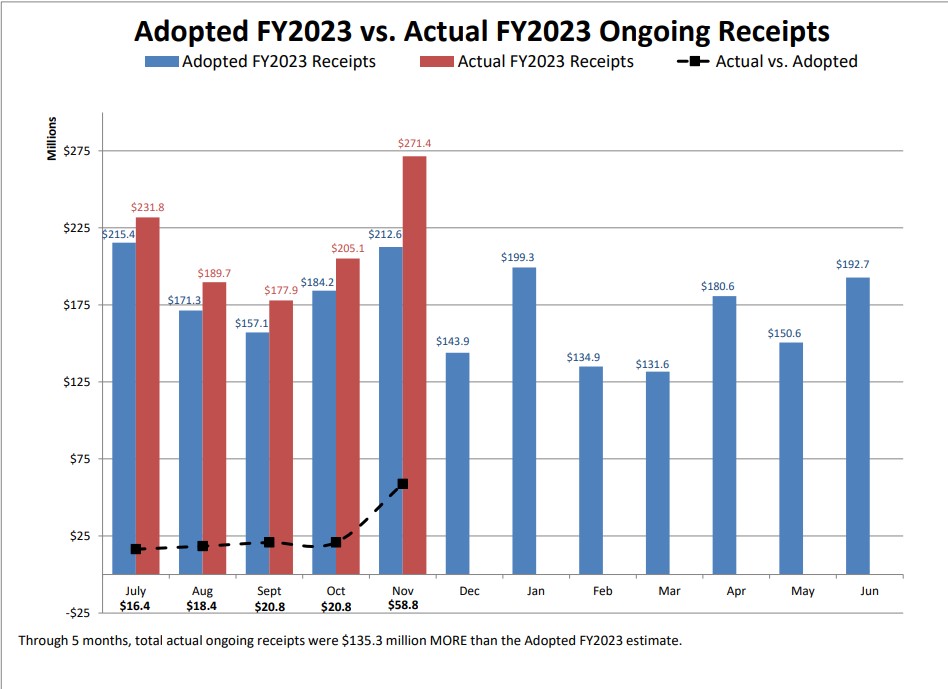 This year's revenue collection's current pace coupled with the state's nearly $423 million in reserves will make for interesting discussion and debate during the 2023 legislative session as these figures will undoubtedly influence the proposed 5 percent increase in state aid, potential tax cuts and other possible bills, as well as the Fiscal Year 2024 proposed budget and revenue projections.
"The state and the legislature are currently in a strong financial position and they'll have important funding decisions to make, not the least of which is supporting public schools," ASBSD Executive Director Wade Pogany said.
Click here to see what legislators represent your district and click here to view legislator contact information.
"Schools have open teaching positions, increasing costs due to inflation and while we're thankful for the proposed 5 percent funding increase, as school leaders, we need to keep communicating the needs of and challenges faced in our districts to our legislators."
The 2023 legislative session begins on Tuesday, January 10 and updates will be provided on the ASBSD Blog and Billtracker page.