With many school board elections taking place this month, a host of new board members will be set to join school boards across the state.
ASBSD would like to begin communicating with them and acclimating them to our many services, but we need the help of superintendents, business managers and current board members.
"We learned from the results of our board member survey that we're not reaching as many first year board members as we'd like," ASBSD Executive Director Wade Pogany said.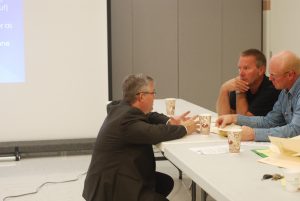 "ASBSD wants to reach those new board members sooner rather than later and need the help of those already familiar with what it is we offer."
To develop the relationship with new board members ASBSD needs to first get in contact with them. Districts can send us their name and email address, which is our main outlet of communication, and add them to the district's ASBSD database page.
With an open line communication, ASBSD can share the benefits of the many services we offer. Those in the district can also provide information, starting with our guide that explains their role on the board.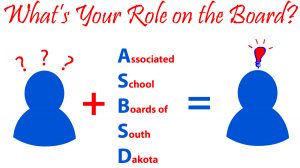 The guide lays out the expectations and responsibilities of a school board member, the unique aspects of being and what makes a good board member and four key laws and one sample school board policy that new board members should familiarize themselves with.
Download the printed version of the guide here and watch the accompanying video here.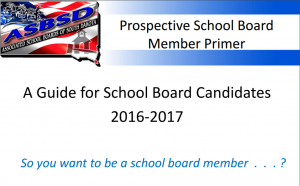 There are training opportunities abound for new board members through ASBSD School Board U, which is our online training site for board members, the GAVEL training option, which can help new and current board members get on the same knowledge plane, and the in-person New School Board Member Workshops, which cover a multitude of school board topics.
Check the ASBSD Events webpage for dates and locations for the New School Board Member Workshops and other events, in the coming months.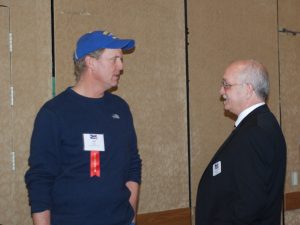 "We hope you'll encourage your new board members to take part in one or more of these training opportunities," Pogany said.
"It will enhance their knowledge, function with fellow board members and efforts of the district."
If you have any questions about submitting new board members' contact information or adding them to the database, please contact Tyler at tpickner@asbsd.org. Inquiries about training opportunities can be to Randy at rroyer@asbsd.org.