Five percent found six votes to advance it in the appropriations process.
Senate Bill 24, which provides the 5 percent increase in state aid and revises the property tax levies for school districts, was referred to the Joint Appropriations committee on a 6-0 vote by the Senate Education committee last week (1/19).
ASBSD is supporting the bill, while also wanting to continue a conversation about upping the proposed the increase.
"We're grateful to Gov. Noem for the 5 percent increase," ASBSD Executive Director Wade Pogany said. "I think we're going to ask Appropriations for a tick more."
Pogany added that "5 percent in a school doesn't all go to teacher salaries" as schools have to cover classified staff salaries, utility costs, insurance expenditures and other expenses that have themselves increased due to rising inflation, which ended 2022 at 6.5 percent.
Those pressure points on a school budget make the challenging situation around teacher pay even more difficult.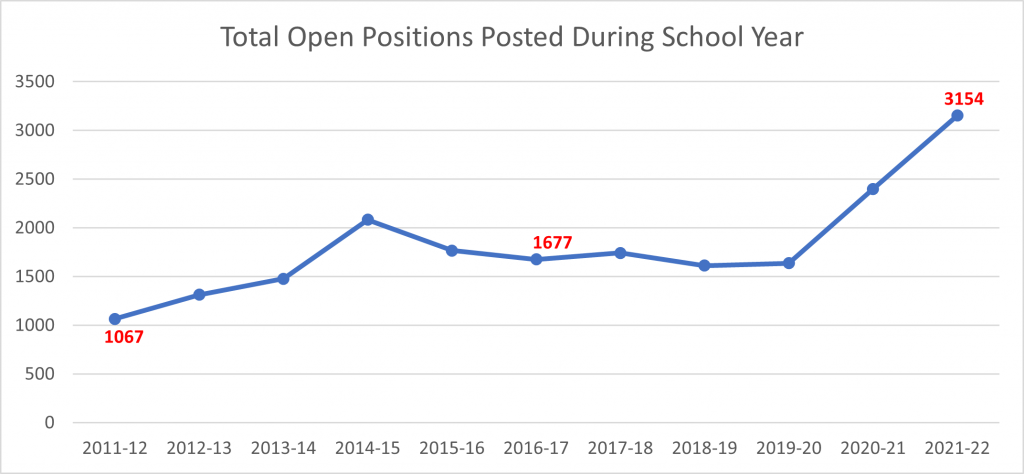 "Administrators are doing everything they can to keep teachers," Pogany testified. "We're doing everything we can to keep teachers in the classroom and to find teachers."
Teacher openings posted on ASBSD's Teacher Placement website exceeded a record level throughout the 2021-22 school year reaching 3,154 positions posted and are showing no signs of slowing down with the number of open positions posted in December of 2022 sitting at 176 – the highest mark ever recorded.
Pogany said the number of openings coupled with teacher salaries falling behind neighboring states is comparable to "some of the issues that were prevalent in 2016" when the half-cent sales tax had to be passed to increase teacher pay.
"School boards determine (teacher) salaries, but we determine them largely" based on the state aid increase provided to schools, Pogany noted.
"We're just trying to keep up."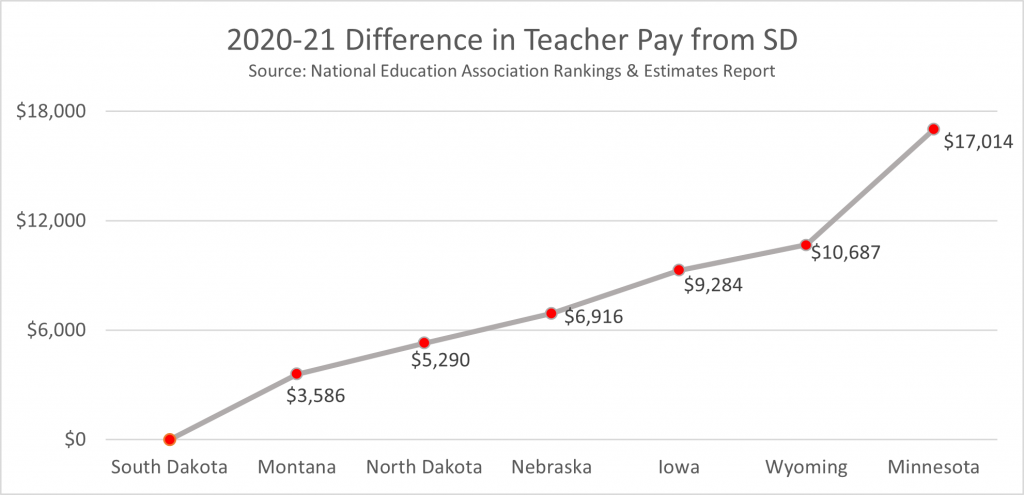 Sen. Shawn Bordeaux echoed Pogany's sentiment on South Dakota falling behind its neighbors in teacher pay as he sees it with districts in his legislative district which shares a border with Nebraska.
"It's really easy for teachers to $7,000 (more pay) and a quick trip to Valentine," Nebraska, Bordeaux said.
In addition to the 5 percent increase in state aid, SB 24 decreases the property tax levies of Owner-Occupied to 2.894 mills, Ag. To 1.293 and Commercial to 5.989 and lowers the Special Education levy to 1.353 while increasing each of the disability levels for Special Education.
The bill now waits for a hearing with the Joint Appropriations committee, which won't likely take place until the 2023 legislative session approaches its end.
For updates on SB 24 and other pieces of legislation, check the ASBSD Blog and Billtracker page.