The 2018 legislative session is fast approaching and it's time to take a look at the schedule of the 93rd session.
The first of the 38 days in the 93rd legislative session's calendar is on Tuesday, January 9 with Gov. Dennis Daugaard's final State of the State Address.
A little more than three weeks later the final day of bill submission for session will be upon us on Friday, February 2.

A staple of legislative session is ASBSD's Legislative Day, which will be held on Tuesday, February 20 AND coincides with South Dakota School Board Recognition Week, which will take place from February 19-23.
That same week the 2018 legislative session hits the homestretch with "Crossover Day" on Friday, February 23, which means all bills have to be passed through the original chamber they were introduced, in order to continue on in the legislative process.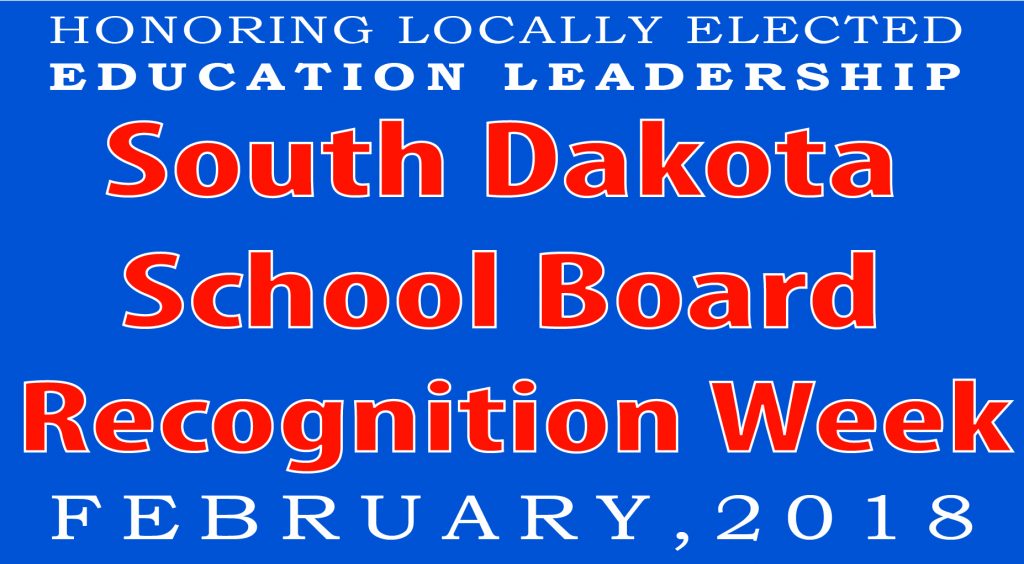 In the final week of legislative session, all bills – save for the general fund bill – and resolutions must pass both legislative chambers by Tuesday, March 6, which will allow for the final three days of session to accommodate any conference committees needed for the House and Senate to attempt to reach an agreement on a disputed bill and for the chambers to pass the bill.
The final full day of session is set for Friday, March 9.

Finally, legislative session comes to an official end on Monday, March 26 with "Veto Day."
As always, updates from legislative session can be found almost daily on the ASBSD Blog, Twitter feed and Bill Tracker page.