Three members of the ASBSD Board of Directors appeared on this weekend's Inside Keloland to discuss the teacher shortage.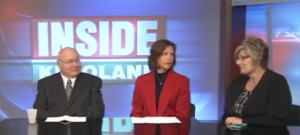 Director Tom Farrell of Madison, Director Kathy Greeneway of Yankton and Past President Denise Lutkemier of Wilmot shared information on how the shortage has impacted their district.
You can watch the segment here.