The following information was provided by the National School Boards Association (NSBA).
On Saturday, December 26, 2020, President Donald Trump signed into law the Coronavirus Response and Relief Supplemental Appropriations Act, a $900 billion legislative package to assist with the COVID-19 national emergency.
As part of the package, education received $82 billion in funding relief including $54 billion dedicated to K-12 public schools. The National School Boards Association (NSBA) is pleased with the passage of this bipartisan legislation. It is a positive step forward in what is a still long journey ahead for public schools during the pandemic and beyond.
Since spring and the passage of the CARES Act, NSBA has been calling on Congress and the Administration to do more for public schools during this unprecedented time.  The COVID-19 emergency legislation will offer some much-needed relief for public schools, students, and the nation. But it is only a small investment in resources and needs for what NSBA believes is ultimately necessary for public schools and the students we serve to get through this national emergency.
In January, there must be steps toward another relief package to help the millions of public school students and their families impacted by the pandemic.
Please read the official statement from NSBA's Board of Directors President Charlie Wilson and Anna Maria Chávez, Executive Director and CEO, on the legislation at the NSBA website here.
While the passage of this legislation is welcome news, there is still much work to do ahead. The $54 billion is far short of the $200 billion minimum in funding relief NSBA believes is needed to help public schools during this time.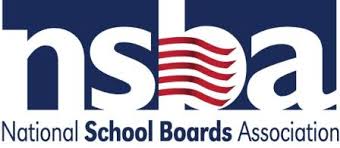 Moreover, the assistance for broadband connections provided in the legislation will offer some help to some students who lack internet access, but it will require students to compete with other interest groups for the funding. There is no dedicated funding for the homework gap provided in the legislation despite NSBA's and other education groups calling for a minimum of $12 billion in dedicated funding for that issue that would run through the Federal Communications Commission's E-Rate program for schools and libraries.
Going forward, NSBA will be focused on advocating for these additions to the next relief package as well as the inclusion of other important provisions.
To assist you in understanding the legislation, at the request and in cooperation with NSBA, you can download a high-level overview of the legislation here.
It includes a detailed summary of the key sections of the legislation and provides a side-by-side comparison of important fund uses in the recent legislation and the CARES Act which was passed in March. We hope this overview provides valuable information as you work with your members on the various sections of the legislation.
Please let NSBA know if you have any questions. We will provide additional information as we continue to work through the legislation.