Policies of a school district, especially those negotiated with bargaining representatives for the protection of teachers, have the full force and effect of law, and legally bind the school district. Wessington Springs Ed. Assoc. v. Wessington springs Sch. Dist., 467 N.W. 2d 101 (S.D. 1991).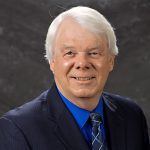 By Gerry Kaufman
ASBSD Director of Policy & Legal Services Gerry Kaufman announced the ASBSD Policy Committee, which regularly reviews and revises ASBSD sample policies, has completed work on multiple new and amended policies.
The 2020 Legislature amended South Dakota Codified Law's 13-16-19,13-16-20 and 13-16-21 through the passage of House Bill 1031.
"The laws require school districts to have policies and procedures governing the stewardship of custodial funds and sets forth the requirements related to such things as disbursements, records, reporting custodial account activity to the school board, and auditing of custodial accounts," Kaufman said.
Following the enactment of HB 1031, ASBSD drafted a new sample policy, DIBGA: Custodial Funds, to encompass the statutory requirements applicable to custodial funds.
In addition, three other sample policies were amended to substitute "custodial" for "trust and agency" in the sample policies. They include:
DIC: Financial Reports and Statements;
DIE: Audits; and
BDDG: Minutes.
Other policies amended include:
DB: Budget

Amended to clearly identify the legal requirements related to the transfer of funds and substituted "custodial" for "trust and agency" when referencing the fund;

DH: Bonded Employees and Officers

Amended as a school board may now purchase a blanket bond, blanket crime coverage, or an insurance policy in lieu of having to acquire a bond for certain employees;

DI: Fiscal Accounting and Reporting

Amended as schools are now required to use GASB (Government Accounting Standards Board) guidelines instead of the Uniform Financial Accounting System which has been previously the case;

DIB: Types of Funds

Extensively amended policy identifies the primary funds in a school district (General Fund, Capital Outlay Fund, Special Education Fund, Impact Aid Fund, Bond Redemption Funds, Enterprise Funds and Fiduciary Funds), and clearly states the purposes for which each fund may be used.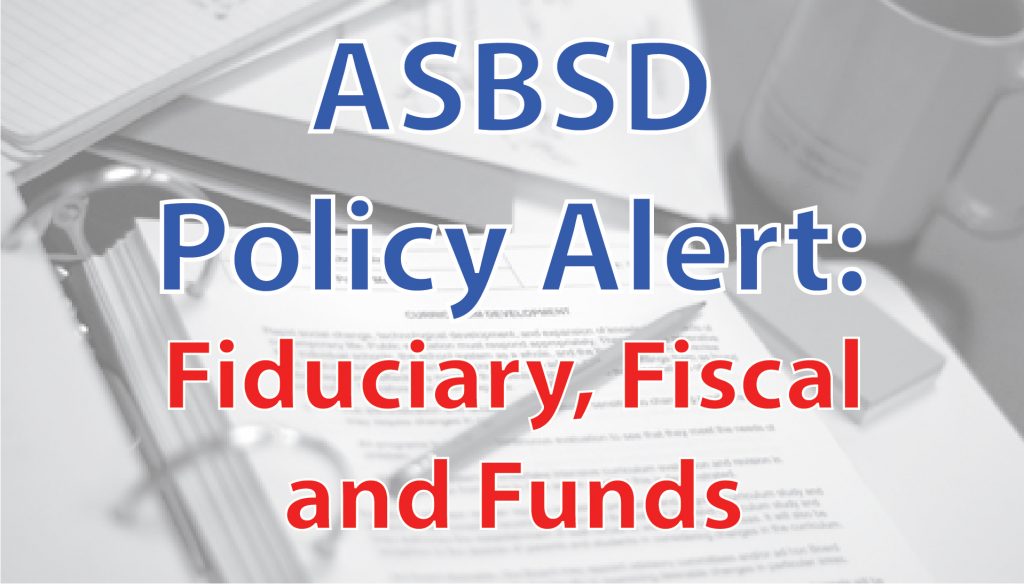 ASBSD also added a new sample policy, DFG: Insufficient Checks and No Accounts Checks.
"This new policy applies state laws which refer to posting notice of a fee being assessed for insufficient and no account checks, giving notice to the person of check being returned before referring the matter to the state's attorney for prosecution, and includes a sample form for use when giving that required notice," Kaufman said.
Sample policy DDA: Gifts and Donations to District is also a new ASBSD sample policy.
"The policy addresses situations where a school may receive a gift or donation and states those funds are to be accepted on terms and conditions as approved by the school board and the funds are to be placed in the General Fund, and also that the school board may authorize certain admission fees to be used by a local organization that supports interscholastic activities," Kaufman said.
Finally, sample policy DJC: Bidding Requirements, was also amended to reflect the recent legislative change to the bid laws which increased the threshold amount for when bids are required for public improvements.
For questions related to the policies, contact Kaufman at gkaufman@asbsd.org or at 605-773-2513.
To access the ASBSD Policy Services website, school board members and administrators must login at http://policy.asbsd.org. Your district's login and password information has been previously provided to your district's administration.
If you are not able to access the ASBSD Policy Services website, please contact your district's administration or ASBSD Policy Services Associate Kay Thompson-Tieszen at kay@asbsd.org.