Policies of a school district, especially those negotiated with bargaining representatives for the protection of teachers, have the full force and effect of law, and legally bind the school district. Wessington Springs Ed. Assoc. v. Wessington springs Sch. Dist., 467 N.W. 2d 101 (S.D. 1991).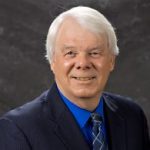 By Gerry Kaufman, ASBSD Director of Policy & Legal Services
School attendance centers shall have the national motto posted in accordance with a new state law.
During this year's legislative session, Senate Bill 55, which requires public schools to display the national motto of the United States – "In God We Trust" – in a prominent location in their buildings with, at minimum, a 12″x12″ display, was passed and signed into law.
The ASBSD Policy Services team recently added a new sample policy, KJ: Posting of National Motto.
"Our new sample policy focuses on the provisions included in the new state law, SDCL 13-24-23," ASBSD Director of Policy and Legal Services Gerry Kaufman said.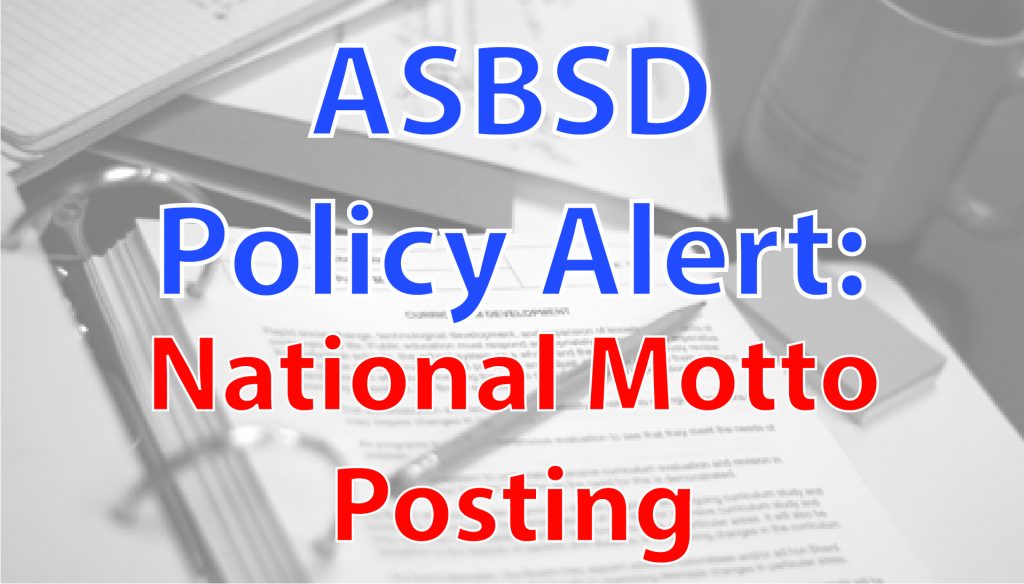 Sample policy KJ notes the motto must be placed in an area where students are most likely to see it, such as in a school entryway, cafeteria or other common area. The display must be at least 12"x12" and can take a variety of appropriate forms, as determined by the school principal.
Legislators also included a hold harmless clause – SDCL 13-24-24 – for schools ensuring that should they face legal action related to posting the motto the State's Attorney General will represent the district at no cost and any legal costs or fines incurred by the district will be paid for by the state.
For questions related to the sample policy, contact Kaufman at gkaufman@asbsd.org or at 605-773-2513.
To access the ASBSD Policy Services website, school board members and administrators must login at http://policy.asbsd.org. Your district's login and password information has been previously provided to your district's administration.
If you are not able to access the ASBSD Policy Services website, please contact your district's administration or ASBSD Policy Services Associate Kay Thompson-Tieszen at kay@asbsd.org.