Policies of a school district, especially those negotiated with bargaining representatives for the protection of teachers, have the full force and effect of law, and legally bind the school district.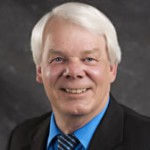 By Gerry Kaufman, ASBSD Director of Policy & Legal Services
House Bill 1214, the new law that prohibits school board members and school administrators from having an interest in or deriving a direct benefit from a school district – third party contract unless disclosure is given to the school board and the school board authorizes the contract interest of benefit, has generated much interest, discussion and questions.
ASBSD believes it is important to provide member schools with our interpretation of HB 1214.
"ASBSD and SASD submitted a joint request to the state's Attorney General for a formal opinion clarifying HB 1214," ASBSD Director of Policy and Legal Services Gerry Kaufman said.
"While we hope to receive guidance from the Attorney General in the near future, we've decided to move forward with a packet of information on the bill to assist school boards and administrators."
ASBSD has put together:
ASBSD's HB 1214 Overview is designed to help school boards and administrators obtain a general understanding of the complex and confusing language of the bill.
Click here to view the HB 1214 Overview document.

The HB 1214 Conflict of Interest – Disclosure Requirements Legislation Questions and Answers document is designed to help school boards and administrators navigate through the complex and rather confusing language of HB 1214 and apply the new law.
Click here to view the HB 1214 FAQ.
"The interpretations of HB 1214 within ASBSD's Overview and FAQ are solely those of the Association, and schools need to consult their local school attorneys about HB 1214," Kaufman said.
The two documents can also be downloaded from the ASBSD Publications and Forms page under the Legislative Session Documents heading.
ASBSD's new sample policy: AH: Conflict Disclosure and Authorization Policy, is designed to provide a workable format for addressing actual and potential contract conflicts of interest and a procedure for submitting waiver requests to the school board.
To access the sample policies, school board members and administrators must login to the ASBSD Online Policy Reference Manual at http://policy.asbsd.org. Your district's login and password information has been previously provided to your district's administration.
Revised sample policies can be cross referenced against the 2016 legislation, which triggered the update, in the ASBSD Online Policy Reference Manual's News section under the "2016 Legislation Policy Chart" heading.
If you are not able to access the online policy manual, please contact your district's administration or ASBSD Policy Services Associate Kay Thompson-Tieszen at kay@asbsd.org.