Policies of a school district, especially those negotiated with bargaining representatives for the protection of teachers, have the full force and effect of law, and legally bind the school district.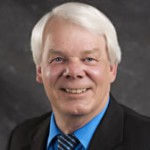 By Gerry Kaufman, ASBSD Director of Policy & Legal Services
ASBSD has revised a number of ASBSD sample policies in response to legislation passed, amended and repealed during the 2016 legislative session.
Five ASBSD sample policies relating to purchasing and similar fiscal matters have been revised. The five policies are:
DJ: Purchasing
DJC: Bidding Requirements
DJD: Local Purchasing
DJF: Purchasing Procedures
FEFB: Contractors Affidavits and Guarantees
Two of the policy revisions reflect legislative changes that dealt with the performance bond requirement and the new exemption to the bid law requirement, said ASBSD Director of Policy & Legal Services Gerry Kaufman

He added the other three policy revisions clarify the role and responsibility of the business manager and local vendor preference.
To access the sample policies, school board members and administrators must login to the ASBSD Online Policy Reference Manual at http://policy.asbsd.org. Your district's login and password information has been previously provided to your district's administration.
Revised sample policies can be cross referenced against the 2016 legislation, which triggered the update, in the ASBSD Online Policy Reference Manual's News section under the "2016 Legislation Policy Chart" heading.
If you are not able to access the online policy manual, please contact your district's administration or ASBSD Policy Services Associate Kay Thompson-Tieszen at kay@asbsd.org.