Policies of a school district, especially those negotiated with bargaining representatives for the protection of teachers, have the full force and effect of law, and legally bind the school district.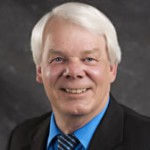 By Gerry Kaufman, ASBSD Director of Policy & Legal Services
ASBSD has revised a number of ASBSD sample policies in response to legislation passed, amended and repealed during the 2016 legislative session.
Six ASBSD sample policies directly relating to student matters fiscal matters have been revised. The six policies are:
ILB: State Required Assessments
JEAA: Students Alternative Instruction
JEC: School Admissions
JECAA: Admission of New Residents and Students From Unaccredited Schools
JECAC: Transfer of Credits from Accredited Schools
JHCA: Physical Examinations and Inoculations of Students
"House Bill 1189 made it very clear that parents and eligible students have the right to review the state required student assessment after it was scored and results were provided," ASBSD Director of Policy & Legal Services Gerry Kaufman stated.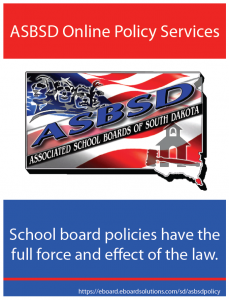 Kaufman also noted House Bill 1145 requires public schools to have a policy specifically dealing the transfer of credits from another accredited school.
To access the sample policies, school board members and administrators must login to the ASBSD Online Policy Reference Manual at http://policy.asbsd.org. Your district's login and password information has been previously provided to your district's administration.
Revised sample policies can be cross referenced against the 2016 legislation, which triggered the update, in the ASBSD Online Policy Reference Manual's News section under the "2016 Legislation Policy Chart" heading.
If you are not able to access the online policy manual, please contact your district's administration or ASBSD Policy Services Associate Kay Thompson-Tieszen at kay@asbsd.org.