Policies of a school district, especially those negotiated with bargaining representatives for the protection of teachers, have the full force and effect of law, and legally bind the school district.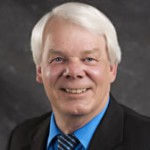 By Gerry Kaufman, ASBSD Director of Policy & Legal Services
ASBSD has revised a number of ASBSD sample policies in response to legislation passed, amended and repealed during the 2016 legislative session.
Four ASBSD sample policies relating to school board governance have been revised. The four policies are:
BBE: School Board Member Vacancy
BD: School Board Meetings
BDA: Electronic Communication Board Members
GBAA: Veteran's Preference
ASBSD Director of Policy & Legal Services Gerry Kaufman noted that the recent amendments to the Veteran's Preference laws help clarify the scope and extent of the preference and stated the legislative changes related to the open meetings laws are significant.

"It is incumbent upon school boards to follow those laws," Kaufman
"The revisions to the ASBSD sample policies are designed to assist school boards in fulfilling the board's and board member's obligations with respect to the open meetings laws."
To access the sample policies, school board members and administrators must login to the ASBSD Online Policy Reference Manual at http://policy.asbsd.org. Your district's login and password information has been previously provided to your district's administration.
Revised sample policies can be cross referenced against the 2016 legislation, which triggered the update, in the ASBSD Online Policy Reference Manual's News section under the "2016 Legislation Policy Chart" heading.
If you are not able to access the online policy manual, please contact your district's administration or ASBSD Policy Services Associate Kay Thompson-Tieszen at kay@asbsd.org.