Policies of a school district, especially those negotiated with bargaining representatives for the protection of teachers, have the full force and effect of law, and legally bind the school district.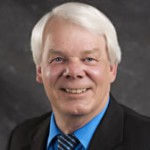 By Gerry Kaufman, ASBSD Director of Policy & Legal Services
ASBSD's sample school policies have seen some updates recently.
ASBSD has amended five sample policies, added a new sample policy, added two exhibits, amended one exhibit and deleted one regulation.
Among the amended sample polices is GCB: Qualifications of Teachers.
"Sample policy GCB: Qualifications of Teachers, needed to be amended because it included references to and requirements of No Child Left Behind (NCLB) which, as we know, has been replaced with Every Student Succeeds Act (ESSA)," ASBSD Director of Policy and Legal Services Gerry Kaufman said.
"The amended policy now simply says teachers employed in the school system must possess a valid certificate issued by the South Dakota Department of Education."
Kaufman noted the policy will see additional amendments when the new rules and regulations related to ESSA are implemented later this year.
The other amended polices are:
AEA: Tobacco-Free Schools

Regulation AEA-R (1) has been deleted and its contents incorporated into policy AEA

GBC: Staff Ethics
GCPD: Suspension Without Pay and Dismissal of Professional Staff Members

Policy's title also amended

GDB: Non-Certified Staff Contracts and Compensation Suspension Without Pay and Dismissal of Professional Staff Members

Policy's title also amended

A new ASBSD sample policy was also added:
GCPDA: Professional Staff Member Administrative Leave With Pay.
"Having a policy that gives a superintendent the authority to place an employee on administrative leave with pay makes a lot of sense," Kaufman said, adding that a school may or may not have a provision in a collective bargaining agreement that deals with administrative leave with pay.
"If they do not have a provision the new sample policy could be the foundation for a collective bargaining agreement provision or a school board policy."
In addition, Kaufman said the phrase "suspension with pay" implies discipline, whereas "administrative leave with pay" is meant to imply that an employee is not being disciplined when on leave, but rather that the administration is investigating a situation.
Along with the policy changes, ASBSD amended one exhibit and added two new exhibits:
BDDE-E (1): Parliamentary Procedure Guide (amended)
BDDE-E (2): Parliamentary Procedure Motions Chart (new)
GDB-E (1): Non-Certified Staff Sample Work Agreement (new)
To access the sample policies, school board members and administrators must login to the ASBSD Online Policy Reference Manual at http://policy.asbsd.org. Your district's login and password information has been previously provided to your district's administration.
Download a navigation guide to the website here.
If you are not able to access the online policy manual, please contact your district's administration or ASBSD Policy Services Associate Kay Thompson-Tieszen at kay@asbsd.org.