LeRoy Hellwig was a dedicated public servant to and great advocate of public education. Hellwig passed away peacefully at the age of 81 last month.
Elected to the Sisseton School Board in 1971, Hellwig served more than 40-years on his local board and worked hard to assure tax dollars were maximized and sought to plan for a future education that was best for students and schools.
Hellwig was integrally involved in K-12 education at the local, state and national level. In addition to his four decades of local service, he spent more than 20-years on the ASBSD Board of Directors, with10-years on the Executive Committee, including two terms as ASBSD President. He also served on the National School Board Association's Policy and Resolutions Committee.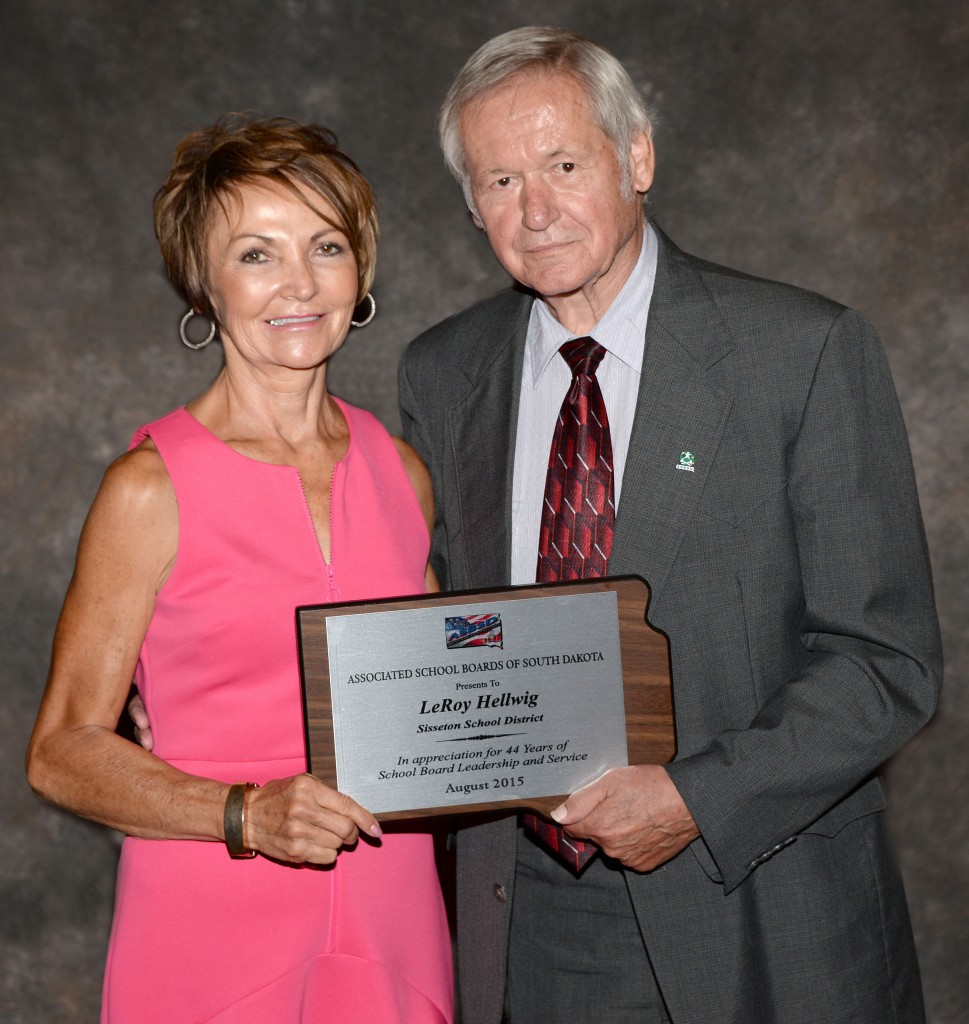 In 2015, Hellwig was awarded ASBSD's School Bell Award for his exemplary service to public education.
"LeRoy's decades of school board work serve as a shining example for all board members to follow," ASBSD Executive Director Wade Pogany said. "He was incredibly dedicated to his local students, staff and community and also to those all across the state."
"We were lucky to have worked with him, and even more so to have gotten to know him."
Hellwig was honored by the ASBSD Board of Directors in 2015 with a plaque for his service during which time fellow Board of Director Susan Humiston shared with LeRoy "the work you've done has just been phenomenal."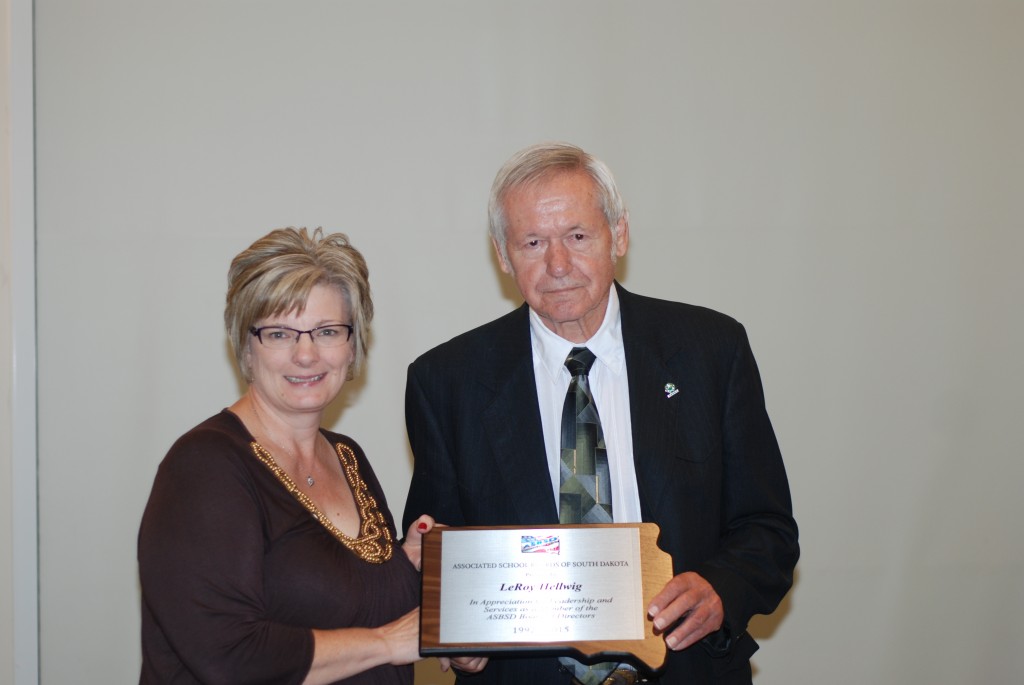 As LeRoy waved goodbye to the Board of Directors, the ASBSD President Denise Lutkemeier, at that time, shared a special thank you, remarking, "Thanks for being our teacher, LeRoy."
"I hope I was a good one," Hellwig responded.
Those who learned from and interacted with him, all knew that to be true.