Students from the top of the Class of 2015 were honored during the 25th Annual Academic Excellence Banquet in Pierre on Monday.
In conjunction with the office of Gov. Dennis Daugaard, the Associated School Boards of South Dakota invited more than 200 students, who were identified as the top one percent of their senior class, from the state's public, private and tribal schools to celebrate their academic accomplishments.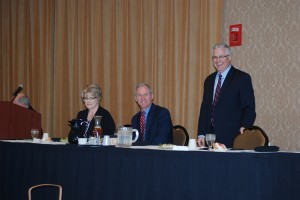 "It's remarkable to be in the top one percent of your class," Gov. Daugaard said. "You worked hard to develop your talents. You achieved highly."
Gov. Daugaard acknowledged the parents and administrators who joined each student and shared in the celebration and asked that, like the individuals who helped guide them to this day, they make South Dakota their home.
"Think about South Dakota," Gov. Daugaard said. "Your job prospects are very good in South Dakota."
"We need leaders like you in our state."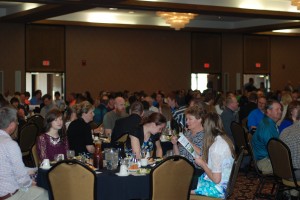 ASBSD President Denise Lutkemeier echoed Gov. Daugaard's sentiment.
"Today, we celebrate excellence, and these students represent it," Lutkemeier said. "South Dakota needs your leadership to continue the advancement of our great state.
"We need your dedication, your hard work and your excellence."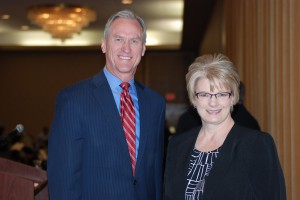 The event is sponsored by the South Dakota Community Foundation and Citibank. The Wilmot High School Band provided the musical entertainment.