ASBSD is bringing more school board topics, talk and training to you this Fall.
Beginning in October we will be hosting two webinar series – one focused on advocacy and another on school board topics – for board members and administrators to enhance their knowledge of and gather new information on each topic.
Each week the webinar series will focus on a new topic and will be recorded. The webinars will be in lieu of in-person Region Meetings.
The one-hour webinars, which will run from 7 to 8 p.m. (Central), and will be hosted on the Zoom webinar platform, will be FREE to all board members and administrators and lead by ASBSD Executive Director Wade Pogany and Board Development Director Jim Holbeck.
Wednesdays with Wade: Discussing Board Members' Role in Advocacy will cover local control, school finance, COVID-19 issues, potential legislation, ASBSD's resolutions & standing positions and more across four Wednesdays, scheduled on: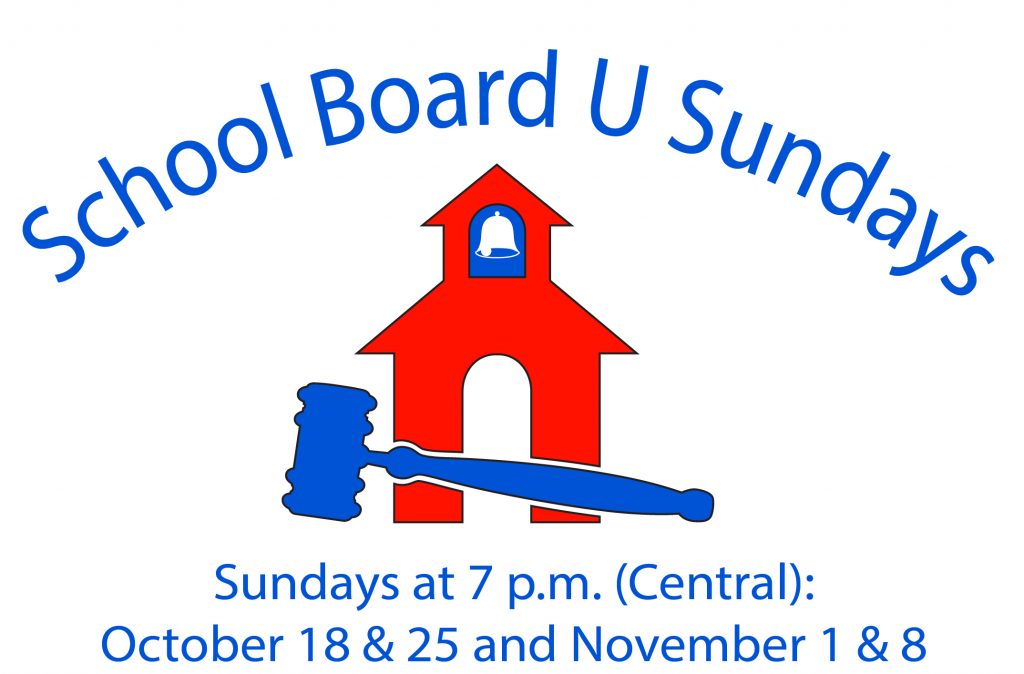 School Board U Sundays will cover social media use, the role of board members when dealing with complaints, school district budgets and state aid, win/win negotiations and more throughout four Sundays, scheduled on:
All webinars will be FREE and no registration is required with a Zoom webinar platform link provided via email the day of each webinar and on the ASBSD website.
Board members participating will earn 20 ALL points!
If you have questions about the upcoming webinars, please contact Director of Communication Tyler Pickner at tpickner@asbsd.org or at 605-881-3791.