For 38 years, the South Dakota Youth Business Adventure has offered a business education program for high school juniors & sophomores, as well as educators in the state.
Sponsored by the South Dakota Chamber of Commerce, YBA has educated more than 6,500 students and 500 educators on business and entrepreneurship since 1980.
This year YBA will be held at the University of South Dakota from June 18-23. The deadline to apply is Monday, February 27; application can be found here.
YBA would love to have students from every South Dakota high school represented and to take part in the learning experience, which includes competitive business simulation game, speakers, on-site tours of local businesses, interview skill building activities, advertising and marketing programs and many social activities.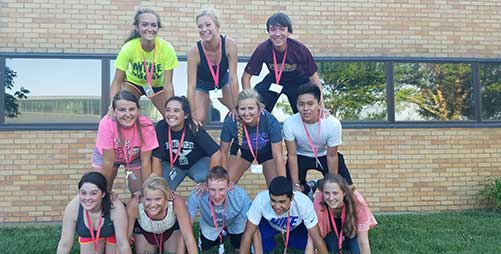 Benefits of Students attending YBA:
Two college credits
College scholarships
Educational opportunities to explore a business career
Networking opportunities with colleges, educators and employers in South Dakota
Chance to meet students from across South Dakota
Benefits of Educators attending YBA:
Graduate Credits fully paid for by YBA
$300 stipend for completion
Networking opportunities
New material to bring back to your classroom
YBA pays for all expenses (food and lodging) while at the program
Students may apply online at yba-sd.org and educators may apply by emailing jasperd@schamber.biz.
Contact Jasper Diegel at jasperd@sdchamber.biz or 605-224-6161 with any questions.