School boards spent the late summer months and those in fall earning ALL points for the 2018-19 year, while ASBSD spent the same time period presenting last year's award winners their plaques.
The 2018-19 school year marks the third year of ASBSD's board recognition program: ALL, which stands for Act, Learn, Lead, with board members earning points through participation in ASBSD activities, training opportunities and demonstrating leadership at the local, state and national level throughout the fiscal year, and GAVEL Training and School Board U courses counting for a total of three years.
Thus far, 43 school boards have earned an ALL Award through their dedicated participation in activities, board development and training and demonstrated leadership at various areas and levels.
"It's inspiring to see the enthusiasm these school boards are putting forth to enhance their knowledge of board work," ASBSD Executive Director Wade Pogany said.
To earn ALL's Gold Level, school boards need to reach 500 points, Silver Level honorees must attain 350 points and Bronze Level recipients have to pick up 250 points.
Thirteen school boards have earned a Gold Level, 16 have reached the Silver Level and 14 boards are at the Bronze Level. In addition, there are 11 school boards within 50 points of a Bronze Level award and 13 more within 100 points.
Check the ALL webpage to see the school boards who have earned ALL Awards in 2018-19.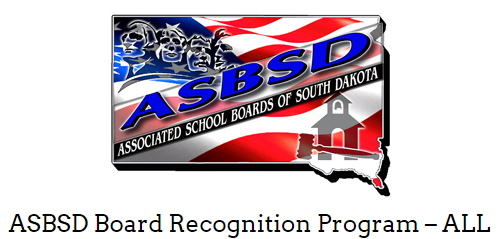 And with more than half the year left, there's many opportunities to earn ALL points by completing a GAVEL Training and School Board U course, registering for one of the six remaining School Law Webinars, attending an event in 2019, such as Legislative Day, a Negotiated Agreement Workshop or Collective Bargaining Workshop, OR, if your board hasn't yet, by appointing one or more LAN Members.
Boards that racked up ALL points in the many ways available to earn an ALL Award were presented their plaques, as ASBSD representatives hit the road this fall.
Whether at a board meeting or training or at a Region Meeting, ALL Award earning boards received their plaques and garnered the recognition they deserved for their dedication.
Check out photos of 2017-18 ALL Award Recipients here and photos from the 2018 Region Meetings here.
"School board members committed a great deal of their time and effort, which will no doubt benefit the students and staff of their district, as well as their community, to enhance their knowledge," Pogany said.
"We were thrilled to be able to get out to these communities and honor them for their hard work."
If you would like to know how many ALL points your board has earned thus far or what opportunities are available to earn ALL points, contact Tyler at tpickner@asbsd.org.