The pioneer of eGovernance, BoardDocs has helped more than 1,300 organizations dramatically lower costs, increase transparency and help significantly reduce the time spent producing board packets.
ASBSD utilizes BoardDocs for our Board of Directors meetings and proudly endorses the product and will hosti a FREE webinar on Wednesday, September 30 at 11 a.m. (CDT) to share important information about the paperless meeting service.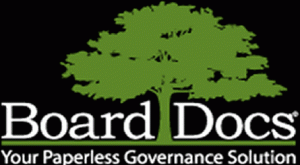 If you're interested in learning more about saving dollars in your district's budget just by going paperless at your meetings, register for the webinar:
Click the "cancel" button on the box that initially appears.
Complete the brief registration form and click the "Register" button located at the bottom of the form (Please note the registration links list Mountain Standard Time).
Once registered, you will receive an email confirming your registration, save the email and on the day and time you have registered click the webinar link provided.
BoardDocs goes way beyond simply distributing PDF files with its easy to use system paperless services allow organizations to significantly improve the way they create and manage board packets, access information and conduct meetings.
If you have questions about the webinars, please contact Tyler via email or at 605-773-8382 or 605-881-3791.