Learn more about managing risk in the new millennium by attending – FOR FREE – the 2018 Joint Safety and Loss Control Training Conference.
ASBSD has joined the State of S.D. Office of Risk Management, S.D. Public Assurance Alliance, SDML Workers' Compensation Fund, Safety Benefits, Inc. and Insurance Benefits, Inc. to sponsor the Conference scheduled to take place on Wednesday-Thursday, November 7-8 in Pierre at the Ramkota River Center.
The FREE conference features four general sessions covering pursuing personal excellence, workplace misconduct, safety and efficiency and weathering risk, as well as two different breakout session periods with eight presentations to choose from.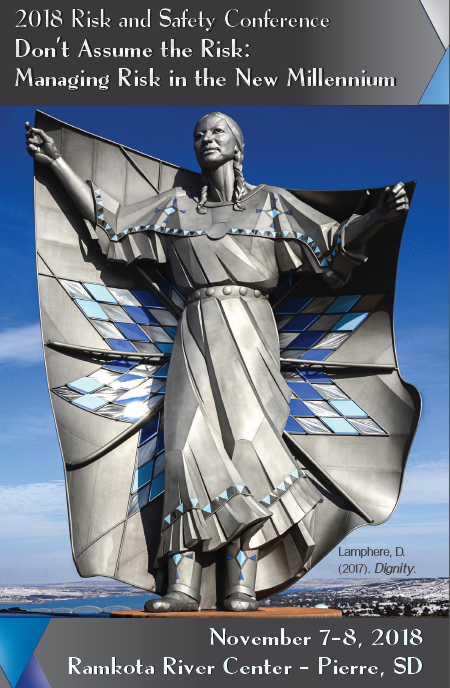 Click here to download the conference booklet or find it on on the Publications & Forms page under the "Event Documents" heading.
If you have any questions about the Conference, please contact Risk Manager Ken Bridger at ken.bridger@asbsd.org or at 605-773-2511.