One of South Dakota's best assets is our great education system.
From Kindergarten through 12th grade our kids demonstrate success in many different ways. Some are honored for their academic achievement, some for athletic or fine arts talents, while others for their involvement in clubs and organizations in their schools.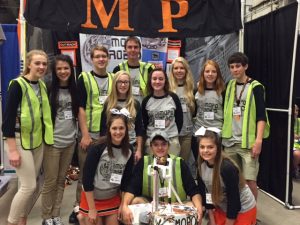 Our teachers, administrators and school support staff play a huge role in the success of our students, as do many community members in each school district.
It's important that we tell the stories of everyone who contributes to the education of our children, the future leaders of this great state.
The Good News Bulletin (Third Edition) is our way of highlighting some of the stories that illustrate the achievement of our schools and a way of life in South Dakota. Copies are being mailed to school districts.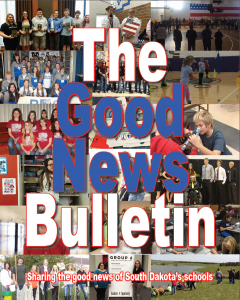 Download The Good News Bulletin (Third Edition) here or visit the Publications and Forms page and download the publication under the "Good News Bulletin" header.
The Good News Bulletin gives you a look at the many successes our schools produce. We received stories from schools across South Dakota, highlighting student achievement, community involvement and significant accomplishments.
It shines a spotlight on innovation, hardworking teachers and students who will someday continue their excellent work by leading our state.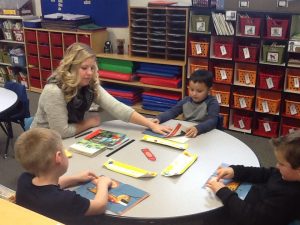 We want to thank the board members, administrators, teachers and staff members from our school districts who submitted stories, as well as our sponsors who helped us print and distribute additional copies.
ASBSD is proud of our state and our schools. After reading The Good News Bulletin, we hope you will agree: South Dakota's education system is truly one of our greatest assets.
These are stories about our great South Dakota schools.