ASBSD First Vice President Louann Krogman, of the White River School District, has been elected to the 2023 National School Board Association's National Nominating Committee.
Krogman was elected by NSBA Western Region members during their  meeting in Fargo, ND. She will join fellow school board representatives from across the United States on the national committee, which shall convene next year to nominate one or more board members for national offices and report their nominations to the national delegate assembly.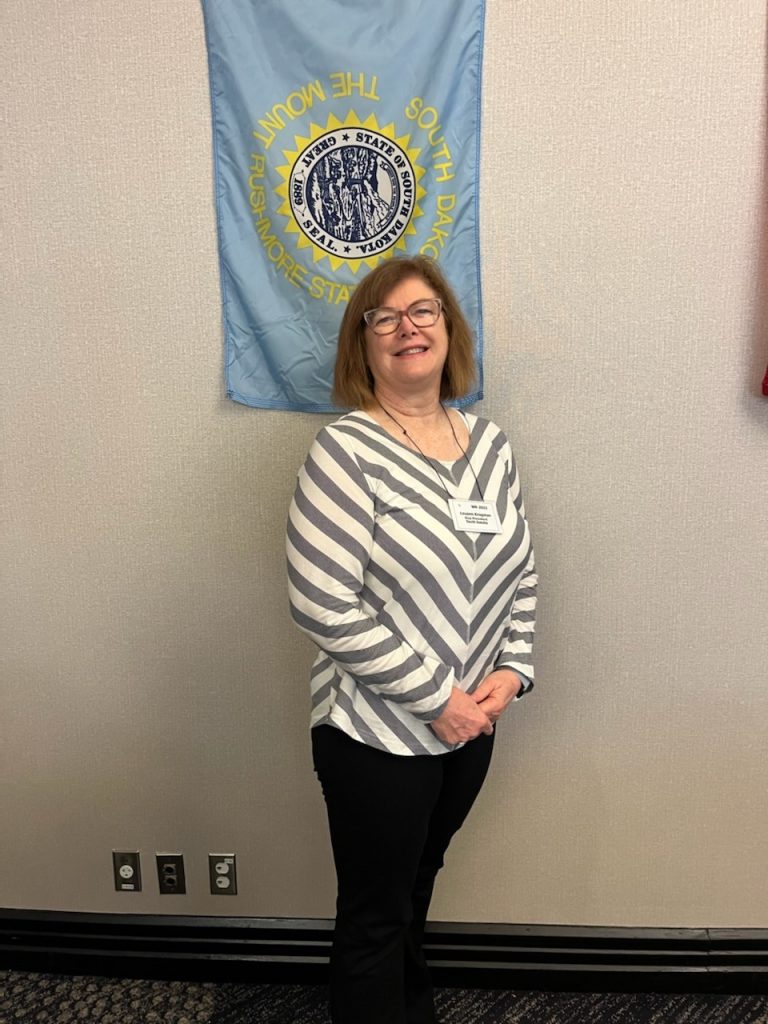 "This is a well-deserved appointment for Louann," ASBSD Executive Director Wade Pogany said. "It's a testament to the effort she's put forth thus far on the ASBSD Board and in her leadership roles."
"We know Louann's commitment and skill will show on the committee and she will be a great representative of the White River School District, ASBSD and South Dakota."
Krogman, in her eighth year on the White River School Board on which she serves as Vice Chairperson, has served as an At-Large representative for ASBSD's Central Region since 2019 and began her year-long tenure as the Association's First Vice President in August. She is a retired educator.