The National School Board Association hired its new Executive Director, Dr. John Heim of Kansas.\
Heim, who previously served as Executive Director of the Kansas Association of School Boards for 11 years as part of more than a four-decade career in public education, began his tenure as NSBA Executive Director on November 23.
"I am honored and humbled to be given this opportunity to lead NSBA, especially during such a pivotal period for the organization and for our membership," Heim said in a statement. "I am dedicated to working with the (NSBA) Board and our staff to rebuild trust with the state associations."
"My commitment to you can be summed up in one simple and straightforward phrase: NSBA is going to work for our membership."
ASBSD Executive Director Wade Pogany has worked closely with Heim through NSBA's Western Region, which both ASBSD and KASB are part of, and other projects and in that team has built a strong professional relationship with, as well as a friendship.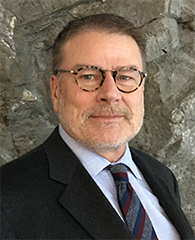 "John Heim is a great choice to lead NSBA," Pogany said. "He knows schools and school boards, he knows state associations and he knows national association."
"John has been an excellent colleague to work with and a good friend. I'm confident he'll do an excellent job leading NSBA."
Heim noted in his statement that while his hiring may not address all concerns state associations have with NSBA he is "committed to engaging in an ongoing dialogue with" them.
"My only asks are that you engage in that dialogue with me to share your ideas and concerns, that you provide with an opportunity to act on them, and that you judge NSBA not on what I say, but what I do."
Pogany reiterated ASBSD's commitment at this time to work with NSBA and Heim.
"This is about trust in the national association and the people making the decisions that they will serve state associations. John Heim clearly understands that," Pogany said. "He and I communicate regularly and he's always open to ideas and different points of view."
"I trust John Heim and look forward to working with him in this role."