Discussion revolving around online sales tax revenue returned to the legislature recently.
Legislative Research Council representatives Wenzel Cummings and Jeff Mehlhaff appeared before the Legislature's Executive Board recently (12/3), just a few weeks after (11/19)  sharing information on Sales Tax Reduction from Remote Sales with the committee.
At the November meeting, the Executive Board voted in favor of having Cummings and Mehlhaff work with the Bureau of Finance and Management to develop a solution and report it to the board in two weeks' time.
Cummings told committee members he and Mehlhaff met with BFM representatives, but there was a "difference of opinion on how the language was being interpreted" within state statute on the reduction of the sales tax by one-tenth of percent for every $20 million raised by Internet sales, which is also known as the Partridge Amendment.
In addition, Cummings reiterated his point from the November meeting that there are "still some pragmatic concerns with how the law would be implemented."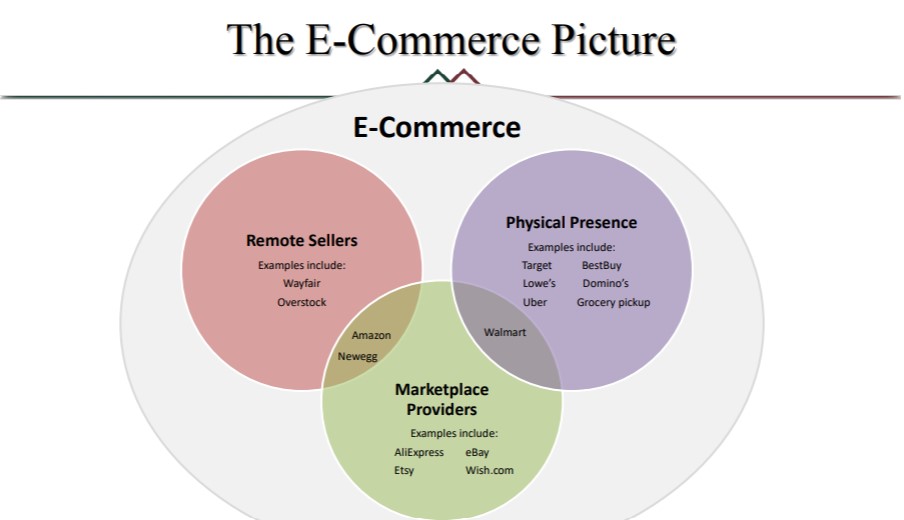 Mehlhaff dove deeper into the collection side of the online sales tax by presenting members with an E-Commerce Primer, but noted the difficulty in determining what dollars went where as there are three areas of collection:
Physical Presence;
Remote Sellers; and
Marketplace Providers.
Mehlhaff shared with legislators the difficulty in calculating figures coming from each of the three collection categories as some retailers fall within the Physical Presence and Marketplace Provider categories and thus their revenue is reported singularly, and revenue collected in the remote seller and marketplace categories is calculated as a single figure.
Sen. Brock Greenfield shared he's "gone from one end of the spectrum to the other" in terms of the Partridge Amendment because the online revenue collection is "replacing dollars we're losing" in revenue collected in stores.
"We're replacing dollars that would have otherwise been lost, but we're not experiencing a windfall," Sen. Greenfield said.
At a press conference following her recent budget address," Gov. Kristi Noem said South Dakota "did not see" the level of online revenue collections that "would trigger" the Partridge Amendment and suggested the topic would be deliberated again during the upcoming legislative session.
"I'm sure that will be a debate that legislators will have," Gov. Noem said.
For updates on the Partridge Amendment and the upcoming legislative session, check the ASBSD Blog.