The holiday shopping season brought in the green to keep state revenue figures out of the red.
Revenue collections in December came in slightly more than $10 million higher than what the legislature adopted for the month during last year's legislative session. The December figures were a needed rebound over November's numbers, which were nearly $4 million lower than the adopted figures.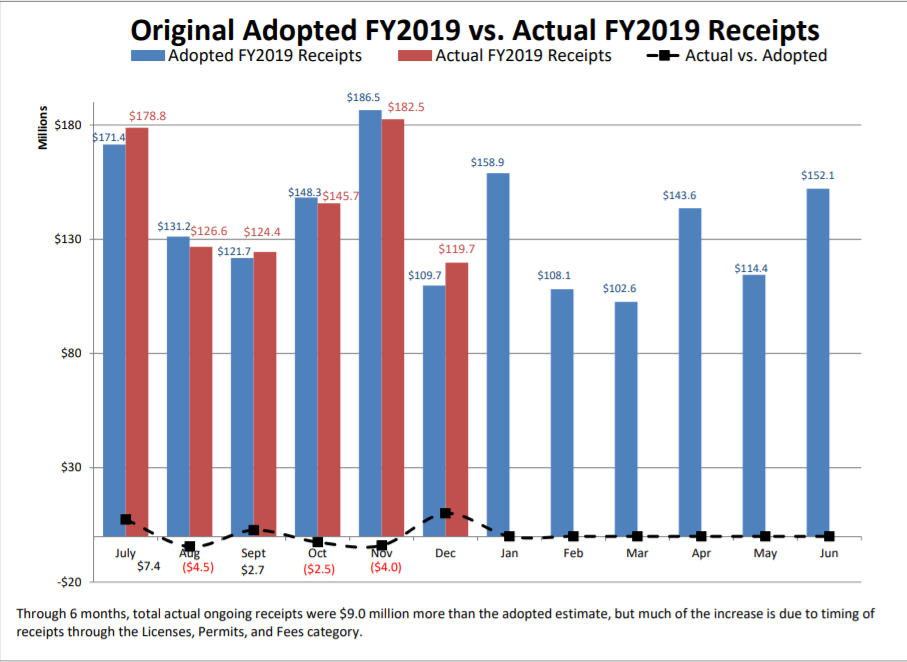 The recent month's biggest collections came through Licenses, Permits and Fees, which came $8.5 million higher than projections, but was cited as such due to timing of receipts, and Sales Tax collection, which was $1.3 million higher than what was projected.
Halfway through the 2019 fiscal year, the state's revenue collection is more than $9 million ahead of the adopted projections thanks in large part to Sales Tax collections, which are $5.5 million above what was predicted.
Being in the black halfway through the fiscal year is obviously good news for public schools, which could see up to a 2.3 percent increase in state aid as proposed by former Gov. Dennis Daugaard during his budget address in December. A 2.3 percent increase in state aid would cost $9.4 million in new money within the state budget.

Gov. Kristi Noem will have a say in the state budget, as she must present her proposal to the legislature by Friday, January 18 and her office previously stated she would be providing a budget address, but the date has not been set; ASBSD will update that information when available.
On Thursday, February 14, the Joint Appropriations Committee will select its revenue targets for the Fiscal Year 2020 budget and the general fund budget bill must be adopted by the final day of the main run of legislative session, which is Wednesday, March 13.
As legislative session rolls on, ASBSD Executive Director Wade Pogany urges school board members and administrators to pay close attention to revenue figures and state budget talks, and to be prepared to contact their local legislators and advocate for the statutory requirement of schools receiving the CPI-W or 3 percent, whichever is less (2.3 percent), be met within the FY2020 budget.
"The revenue numbers are encouraging and as budget talks ramp up, we need school leaders to advocate for what's provided in law be allocated to schools," Pogany said.
Updates on revenue figures, budget discussion and from legislative session can be found regularly on the ASBSD Blog, Twitter feed, Facebook page and Bill Tracker.