Mobridge-Pollock School Board President and Associated School Boards of South Dakota (ASBSD) President Eric Stroeder has been elected as a Western Region Director for the National School Board Association's (NSBA) Board of Directors.
Stroeder was elected as a Director by school members from the nine states that comprise NSBA's Western Region at their recent meeting. He will begin serving his three-year term on the national board next April. NSBA and its Board of Directors represent member states on national education issues.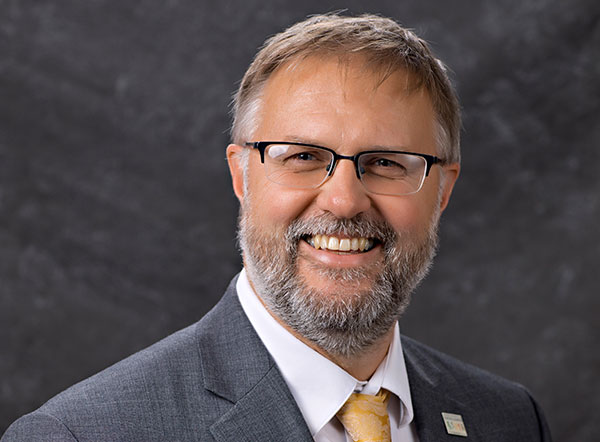 "I am humbled and honored they would trust me with this position. I think this position will be very challenging, but with that also comes big opportunities," Stroeder said. "NSBA is in the midst of change with a new executive director and refocusing of the organization."
"I am excited that I will have the opportunity to be part of the transition and to see what we can accomplish."
Stroeder has served on the Mobridge school board for 11 years, including five years as President, and earned ASBSD's 2021 Outstanding School Board member honor, which is presented to a South Dakota school board member that embodies the spirit of school board leadership in recognition of his or her dedication to the advancement of student learning at the local level.
In addition, Stroeder has Served as President of ASBSD for two terms, been on the Board of Directors for nine years, was a member of South Dakota's landmark Blue Ribbon Task Force and currently serves as a member of the School Finance Accountability Board.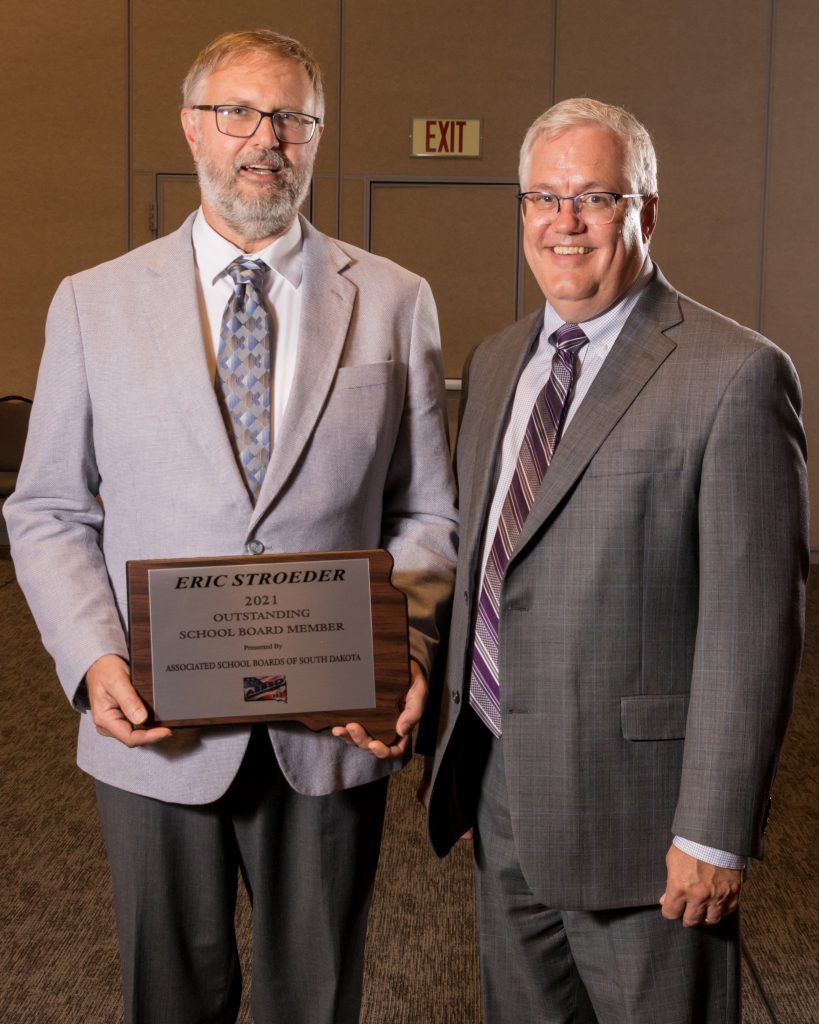 "Eric is as qualified a school board member as there can be to serve this state, region and country's public education system as a member of the NSBA board," ASBSD Executive Director Wade Pogany said. "He is a great advocate for public schools and as knowledgeable about the many facets of education as anyone you'll find."
"This is a well-earned position for Eric and he will be an excellent addition to the national board."
Stroeder is the second South Dakota school board member to serve on the NSBA Board of Directors. Former Mitchell School Board Member Neil Putnam served on the national board for six years.