Members of the ASBSD Board of Directors elected Sioux Falls School Board Vice President Todd Thoelke to the board's 2nd Vice President position at their August meeting.
Thoelke is currently in his second year on the ASBSD Board of Directors and previously served as a member of the ASBSD Branding Committee. The Sioux Falls School District has one board member represent them on the ASBSD Board of Directors.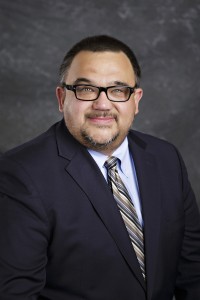 "It is a true honor and I look forward to serving," Thoelke said of his election to the position.
Recently elected to his second term on the Sioux Falls School Board, Thoelke is serving his second-year as the board's Vice President and has served on the Insurance, Policy Review and Sioux Falls Sports Authority committees, as well as the representative at ASBSD's Delegate Assembly. He is a realtor in Sioux Falls.
Also at the August meeting, Eric Stroeder of Mobridge-Pollock assumed the role as ASBSD President and Anita Peterson of Haakon became the ASBSD 1st Vice President.