Lead-Deadwood School Board member Orson Ward was elected to the Associated School Boards of South Dakota's Board of Directors last month.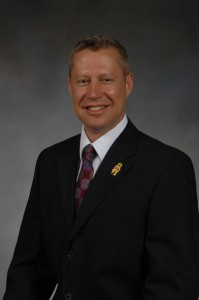 Ward was elected to represent the association's Western Region member districts in the 700-1,399 enrollment category. He will take the position in February.
Prior to his election, Ward served as the appointed representative of the same region and category on the Board of Directors.
Ward is currently an officer with the South Dakota Army National Guard with 23-years of service between the Army and Army National Guard.
In his sixth-year on his local board, Ward has served two terms as president and two as vice president on the Lead-Deadwood School Board and has participated in a variety of ASBSD training events.
"Orson's leadership experience on his local board will be a great asset to ASBSD. The knowledge he brings from his professional and school board practice are invaluable," ASBSD Executive Director Wade Pogany said.
"We're excited to have Orson join our Board of Directors."