Member districts sent their delegates to Pierre recently to help set the legislative direction for ASBSD.
Eighty appointed delegates – who were school board members tabbed by their local boards to represent them – attended the 2021 Delegate Assembly in Pierre to pass 40 resolutions and 12 standing positions that will help the Association navigate the many bills affecting public schools during the 2022 legislative session.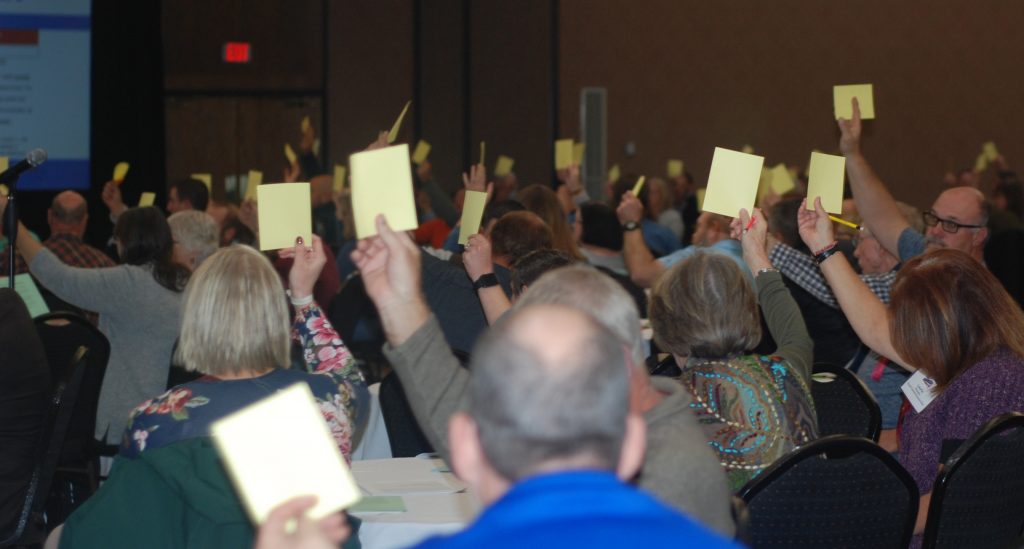 Download the Resolutions here and the Standing Positions here.
Delegates approved five resolutions as advocacy priorities for the upcoming legislative session, including:
C6: Maintaining the State Aid Inflation Factor;
A6: Content Standards and Curriculum Adoption;
A4: School Employee Compensation;
B4: Public Funding for Non-Public Education;
B5: Private School Scholarship Program
ASBSD President and Mobridge-Pollock School Board President Eric Stroeder highlighted the importance of the work school board members were doing locally and on the state level at Delegate Assembly.
"I'd like to thank you for stepping up and making a difference in your communities," Stroeder said. "Thank you for being here today, for leading in public education and for all you do."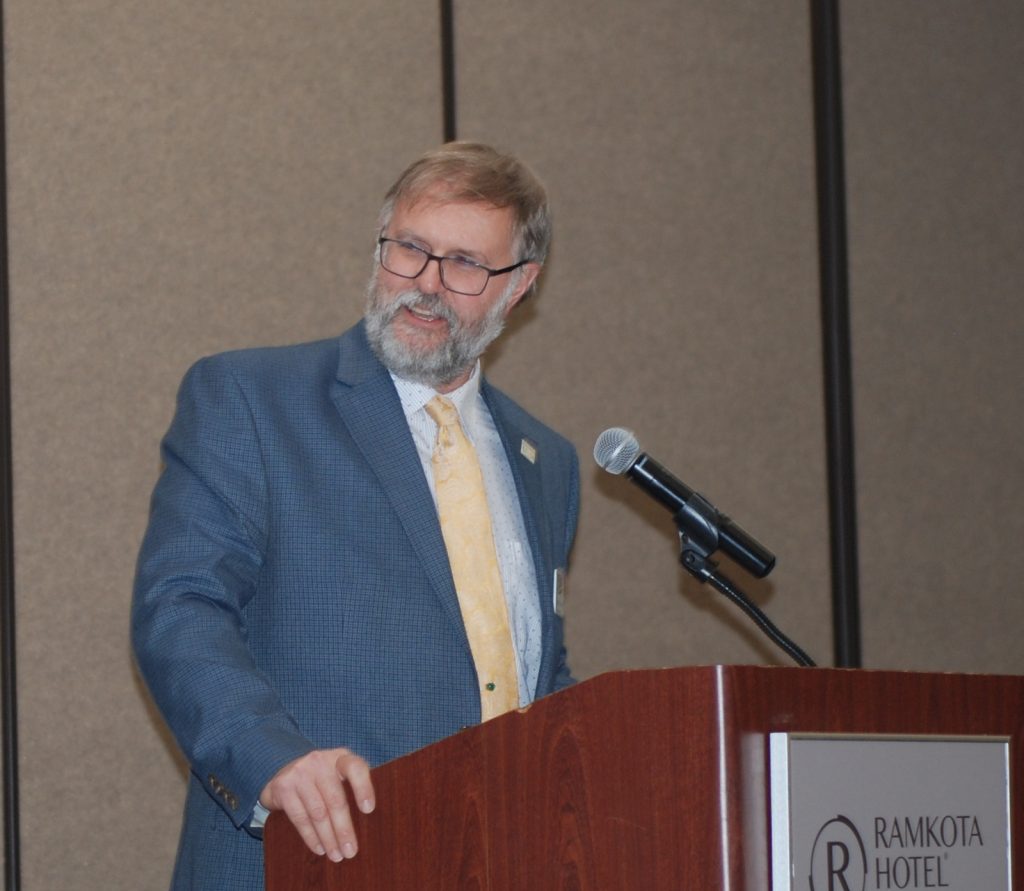 In addition, the delegates approved an amendment to ASBSD's Constitution and By-Laws permitting the ASBSD President and First Vice President to serve through their term as President in an instance where their position on the Board of Directors would be up for election.
For updates on issues facing public education and throughout the 2022 legislative session, check the ASBSD Blog.